---

Attractions in Brenham
Experience Texas' colorful past and idyllic present in Brenham, an historic town surrounded by rolling grassy fields, oak forests, and sprawling farmland. Brenham is perhaps most famous for being the home of Blue Bell Creameries, one of the largest ice cream producers in the nation. Although Blue Bell is one of the more popular attractions in Brenham, there's much more to see and do here than eat ice cream. Unique antique shops, art galleries, a plethora of large colorful outdoor murals, and a tantalizing selection of restaurants occupy the charming historic buildings that line bustling Downtown Brenham Historic District.
Brazos Valley Brewing Company, a craft brewery; a professional theatre; and concert halls that showcase the musical talents of local college students and professional entertainers are among the other attractions here.
And all of this is in Brenham and around the county. There are four wineries and several farms you can visit outside of town. Want to hang out with an alpaca or pick lavender in season? You can do that here. Of course, the very roots of Texas are also at Brenham's doorstep. Washington-on-the-Brazos, where the Republic of Texas was born, is just a short drive away.
---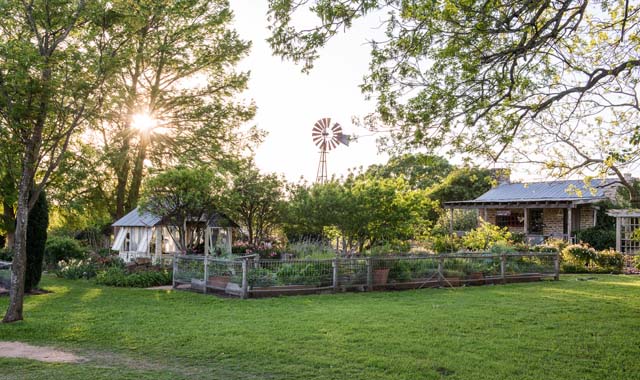 The Antique Rose Emporium
Meander through an eight-acre retail garden full of vibrant antique roses, perennials, herbs, native plants, and wildflowers at the Antique Rose Emporium. The emporium includes a small gift shop stocked with garden accessories.
10000 FM 50
Brenham, TX 77833
(979) 836-5548
---
Barrington Plantation State Historic Site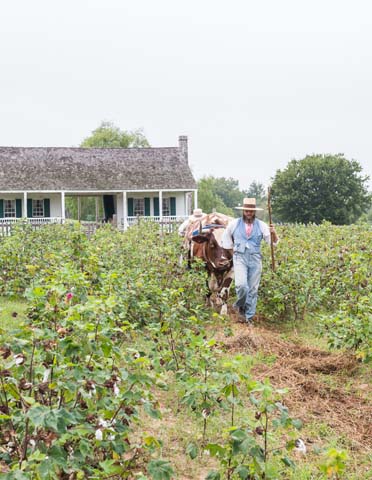 Experience life in the 1850's at the Barrington Living History Farm, a homestead that belonged to the last president of Texas, Dr. Anson Jones. Today, the farm is occupied by costumed interpreters who use methods and materials of the time period to plant, cultivate, and harvest the fields and work with livestock. Visitors are encouraged to help drive oxen, plant or harvest crops, or make soap for a more immersive experience.
12300 Park Road 12
Washington, TX 77880
(936) 878-2213
---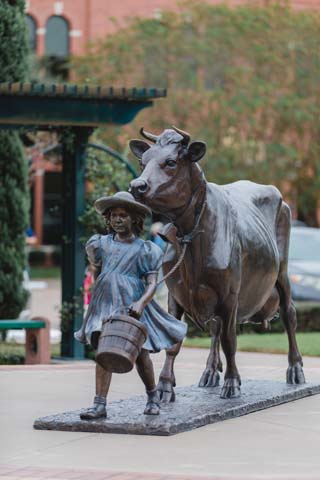 Blue Bell Creameries
Blue Bell Creameries is a Texas institution. Since 1911, Blue Bell has been crafting ice cream at several locations in addition to its main factory in Brenham. The creamery's Visitor Center offers a historic overview of the company and the ice cream parlor serves delicious samples.
1101 South Blue Bell Road
Brenham, TX 77833
1-800-327-8135
---
Brazos Valley Brewing Company
Brazos Valley Brewing Company is an independent craft brewery that calls Brenham home. Beer enthusiasts can enjoy a pint of their year-round and seasonal brews, such as Brown Eyed Girl or Two Step at Brazos Valley's Tap Room, open Thursday - Sunday. Beer to go is available Monday through Friday.
206 South Jackson
Brenham, TX 77833
(713) 876-5900
---
Chappell Hill Lavender Farm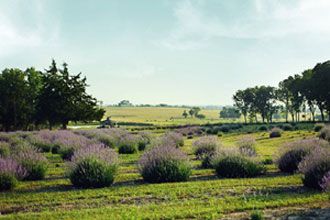 Rolling grassy fields and the sweet earthy smell of lavender greet you at the Chappell Hill Lavender Farm, located a few miles northeast of Brenham along the Texas Independence Trail. Visitors can cut their own lavender during blooming season, which typically runs from April through June and August through October. Tour reservations must be made two weeks in advance and can be arranged on the farm's website.
2250 Dillard Road
Brenham, TX 77833
(979) 251-8114
---
Downtown Art Gallery
The Downtown Art Gallery in Brenham showcases the paintings, sculptures, jewelry, and other works of art created by local artists. Any piece in the gallery is available for purchase. The gallery is located in a restored historic building right in the middle of Brenham.
113 West Alamo
Brenham, TX 77833
(979) 836-1622
---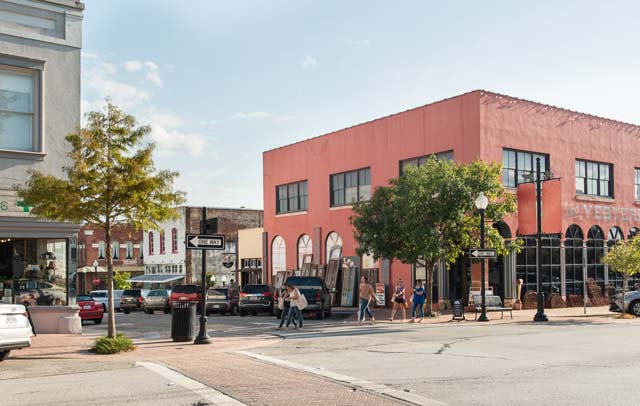 Downtown Brenham Historic District
Most of the things to do and places to eat in Brenham are in the Downtown Brenham Historic District, which includes interesting antique, jewelry, and clothing shops; furniture stores; restaurants; the Brenham Heritage Museum at the Bus Depot; art galleries; and the Unity Theatre. A historic walking tour showcases many of Brenham's picturesque historic buildings.
115 West Main Street
Brenham, TX 77833
(979) 337-7580
---
The Barnhill Center at Historic Simon Theatre
Built in 1925, in the grand architectural style of Beaux Arts Classical Revival, the Simon Theatre provided a splendid setting for many theatrical performances, film screenings and ballroom dances. The James Simon family commissioned Houston architect Alfred C. Finn, whose career included designing a number of prominent Houston buildings as well as the San Jacinto Monument, to design the theatre for the community of Brenham. Today, after a meticulous millions plus-dollars renovation, the glamour and grand style lives on for future generations. Entertainment today includes classic films, comedians, dance troups, and a variety of noted bands and music groups.
---
Dr. W.W. O'Donnell Performing Arts Center
The Dr. W.W. O'Donnell Performing Arts Center is a 500-seat theater that showcases the theatrical and musical performances of Blinn College's Theater Arts program. The theater, located on Blinn College's campus, conducts shows throughout the year. Tickets can be purchased on the theater's website.
600 Blinn Boulevard
Brenham, TX 77833
(979) 830-4024
---
Lake Somerville State Park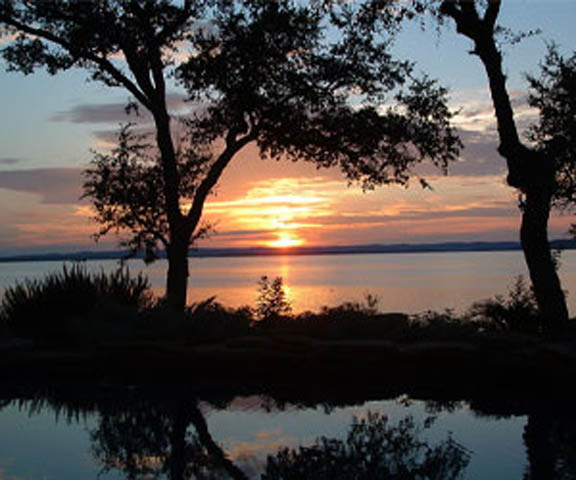 Escape to the great outdoors at the scenic Lake Somerville State Park, a major recreational area that features 20 miles of hiking, mountain biking, and horseback riding trails; volleyball and basketball courts; and camping areas. Boating, fishing, swimming, and water skiing are popular activities for those who want to get in the lake. Canoe and kayak rentals are available at Nails Creek State Park and Birch Creek State Park, both of which reside on the shores of the lake.
14222 Park Street
Somerville, TX 77879
(979) 596-1622
---
Peeka Ranch Alpacas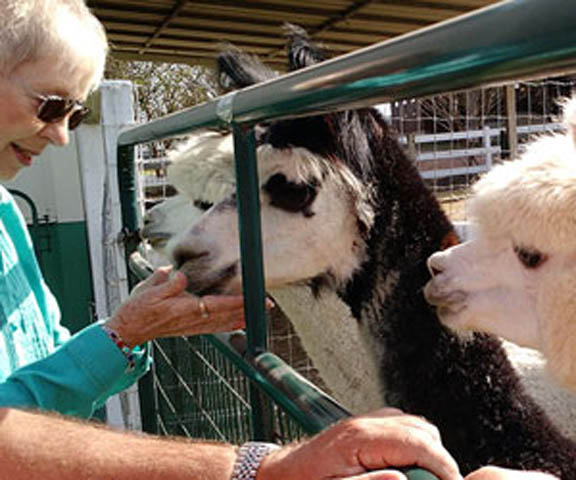 Feed and pet alpacas at the Peeka Ranch alpaca farm near Burton, just 15 miles west of downtown Brenham. Sixty acres of hay meadows and oak trees provide a scenic backdrop for the overall experience.
13350 FM 389
Burton, TX 77835
(713) 857-1461
---
Pleasant Hill Winery
Sample award-winning wines at the Pleasant Hill Winery, a vineyard and winery nestled into the rolling hills just southwest of Brenham. Wine tastings and group tours are available to the public.
1441 Salem Road
Brenham, TX 77833
(979) 830-8463
---
Saddlehorn Winery
Enjoy a leisurely stroll through a vineyard and savor a glass of award-winning wine at Saddlehorn Winery, located on a 390-acre ranch one mile off of Highway 290 near Burton, Texas. The winery includes a rustically furnished tasting room housed within a renovated horse barn, and a special events room.
958 FM 1948
Burton, TX 77835
(979) 289-3858
---
Texas Cotton Gin Museum
Visit the Texas Cotton Gin Museum in Burton, home to the oldest operating cotton gin in the United States. At the museum, visitors will learn about the farming and processing of cotton and the history of the gin in a guided tour. Picking cotton and separating the seeds from the soft white fibers is just a small part of the experience!
307 West Main Street
Burton, TX 77835
(979) 289-3378
---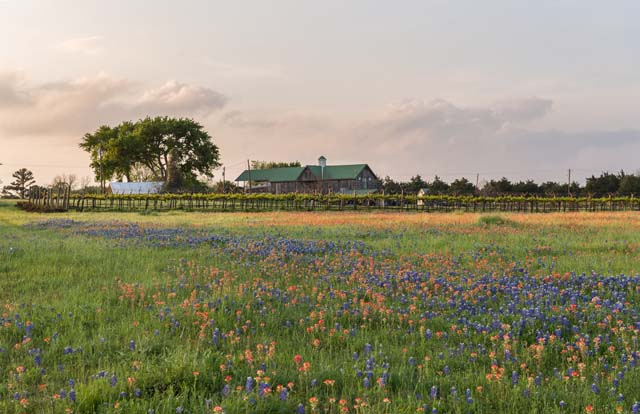 Texas Star Winery
Texas Star Winery, one of the four wineries near Brenham, produces a range of specialty wines made from prickly pears, cranberries, wild Texas grapes, and plums. The winery is open Friday through Sunday and offers an indoor tasting room and outside seating ideal for savoring a glass of vino.
10587 Old Chappell Hill Road
Chappell Hill, TX 77426
(979) 251-7282
---
Toubin Park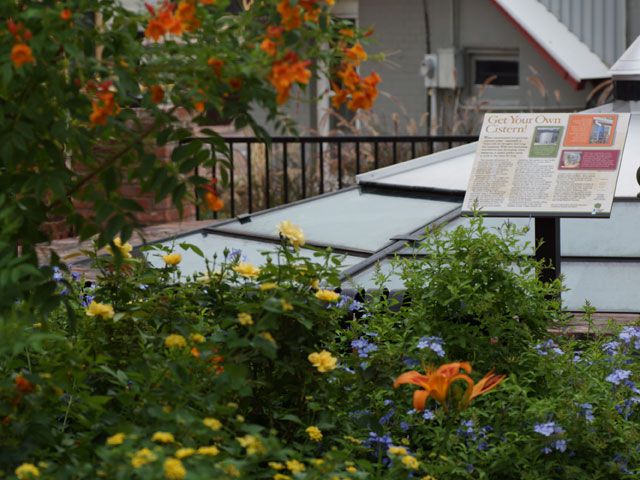 Toubin Park, situated right in the middle of Downtown Brenham, tells the story of life in 19th-century Brenham. The park's centerpiece is the underground cistern, an example of what may be the oldest public utility system in Texas. Various displays in the park provide information about how the cisterns were used, as well as a look at Brenham's history during and after the Civil War.
208 South Park Street
Brenham, TX 77833
1-979-337-7580
---
Unity Theatre
Unity Theatre in Brenham is the only professional theatre in Washington County. The theatre produces a wide variety of shows throughout the year in a renovated warehouse in Downtown Brenham, including four major productions on its Main Stage. Tickets can be purchased at the box office or by calling (979) 830-8358.
300 Church Street
Brenham, TX 77833
(979) 830-8358
---
Washington-on-the-Brazos State Historic Site
Relive the birth of the Republic of Texas while enjoying the scenic beauty of South Central Texas at Washington-on-the-Brazos State Historic Site, situated on the bank of the Brazos River. The park includes the Star of the Republic Museum, Independence Hall, and Barrington Plantation State Historic Site, once the home of Dr. Anson Jones, the last president of Texas. Various educational programs and guided tours are offered at the Site, and it's the home of the Texas Independence Day Celebration.
12300 Park Road 12
Washington, TX 77880
(936) 878-2214
---
Windy Winery
Windy Winery, specializing in Texas wines from Texas grapes, offers a diverse selection of robust and fruity wines at its vineyard just a few miles northeast of Brenham. The winery's tasting room and gift shop are open Friday through Sunday.
4232 Clover Road
Brenham, TX 77833
(979) 836-3252
---
---