---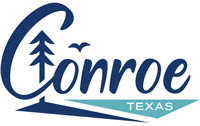 Things to Do in Conroe
Conroe is a bustling city of more than 70,000 people surrounded by rolling hills and dense pine and hardwood forests. The town is best known for the 22,000-acre Lake Conroe and all the opportunities for outdoor recreation it provides, but that's not all there is to do in Conroe. A lively downtown area full of art galleries, restaurants, shops, and theaters provides plenty of entertainment, while two craft breweries in Conroe's outskirts will be of interest to anyone who enjoys beer. These are just some of the things to do in Conroe. Read on to find out more about all the fun Conroe has to offer.
---
Experience Lake Conroe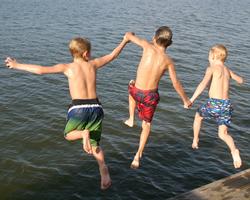 Float in a kayak. Soak up the sun on a sandy beach. Zoom over choppy water on a jet ski. Welcome to your vacation at Lake Conroe, a 22,000-acre lake situated just west of the city of Conroe. The lake's cool, glistening blue waters, scenic beauty, and abundance of outdoor recreation has made it a happening place. Swimming and fishing are among the most popular things to do in Lake Conroe, and there are many places where you can enjoy them. The closest swimming area to Conroe is Lake Conroe Park, which has fishing piers and swimming areas, along with picnic tables, barbecue grills, and volleyball courts if you'd like to make an afternoon of it.
Kayaking and boating are fun ways to spend your time at the lake, as well. If you forgot your kayak or boat at home, there are a few places around the lake that you can rent one from. For instance, North Lake Conroe Paddling Company rents touring and fishing kayaks that can be used to explore the area. For something with a bit more horsepower, check out Nauti-Days Boat Rentals, where you can rent a jet ski or a larger craft if you've brought your friends.
---
Play a Round at a Golf Course in Conroe
If you're the type of traveler that just has to fit a round of golf into a vacation, you'll find much to love about the golf courses in Conroe. There are 10 golf courses in the Conroe and Montgomery area, ranging from public to semi-private, you can play. The most well regarded of these is the Woodforest Golf Club at Fish Creek in Montgomery, which the Dallas Morning News ranked as the 15th best public golf course in Texas. The 27-hole Wedgewood Golf Course and the Grand Lake Golf Club are two of Conroe's other well-regarded courses. Tee times for these three facilities can be reserved on each golf course's website, so plan ahead if you're looking to hit the fairway during your adventure in Conroe.
---
Hang Out in Historic Downtown Conroe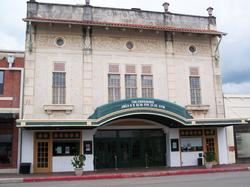 Conroe may be best known for its lake, but there's much more to do here than its reputation suggests. The best example of this is Historic Downtown Conroe, an area of town full of beautifully restored buildings, funky boutique shops, tantalizing restaurants, and a significant arts community. Do some afternoon shopping at Conroe Central Market, a collection of more than 50 vendors selling unique antiques and collectibles.
Conroe Coffee, located a few blocks away, is an artisan coffee shop where you can sip on a cup of Joe and take an afternoon break. In the evening, head over to The Red Brick Tavern or the Corner Pub for some tasty food and live music.
If you want to check out some art, browse the Campobella Bronze Fine Art Studio, which features the creations of local artist Craig Campobella. Meanwhile, the Crighton Theatre and The Owen Theatre are the places to be if you want to take in a play or a concert. No matter what you're in the mood to see or do, you'll probably find it in Historic Downtown Conroe.
---
Explore the Lone Star Hiking Trail
The rugged beauty of the Sam Houston National Forest is a must see during any trip to Conroe. If you're feeling adventurous, one of the best ways to savor the sights and sounds of the forest is by traversing the 129-mile Lone Star Hiking Trail, the longest continuous trail in Texas. The mostly dirt footpath meanders between pine and hardwood trees and takes you past trickling creeks and still-water ponds. There are multiple access points to the trail, so you can explore as little or as much of it as you like. Camping is allowed anywhere along the trail except from September 15 to February 1, when you can only stay in designated camping areas. If you enjoy being outdoors and are looking for an experience you won't find anywhere else in Texas, then the Lone Star Hiking Trail is a must do.
---
Visit a Brewery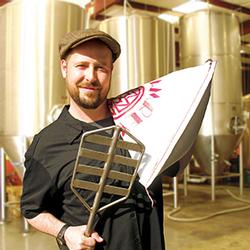 If you're one of the many people in Texas who are into craft beer, then you'll be spoiled for choice in Conroe. There are two notable breweries in Conroe, B-52 Brewing Company and Southern Star Brewing, that you've probably seen on the shelves at your local beer shop. Both breweries offer everything from India pale ales to stouts as part of their regular and seasonal lines. These tasty beers can be sampled at either brewery's tasting room. Tours are available at both breweries on Saturday afternoons, if you'd like to learn about the brewing process and both breweries open up their tap rooms every Friday night.
If you're more of a wine person, Bernhardt Winery in Plantersville is a good option for a day trip. The winery, located about 25 miles west of Conroe, provides tastings and tours every day of the week but Monday.
---
---