---

League City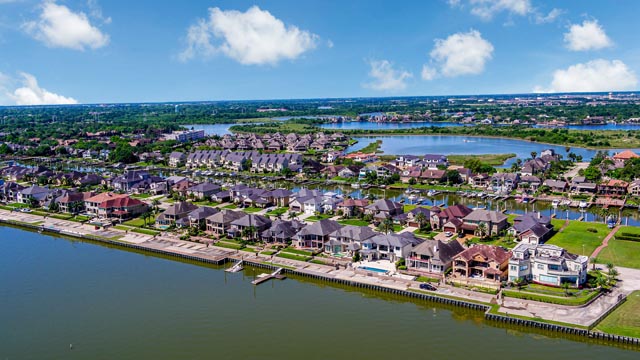 Welcome to League City, a waterside gem where nature's beauty overflows from its breathtaking coastal views to its historic, romantic streets that share tales of earlier times. A visit to this breathtaking town is marked by towering oaks, meandering bayous (perfect for fishing and kayaking), and thriving locally-owned shops and eateries.
Situated near the Texas Gulf Coast and located between Houston and Galveston, League City is the host of world-class attractions, coastal leisure, Texas history, and southern charm – all in one, convenient location.
With nearly 900 acres of parks, 27 miles of trails, and 35 miles of scenic waterfront, it's easy to find ways to relish the outdoors. During your stay in League City, enjoy exceptional water activities that include fishing, sailing, leisure boating, and water sports. Take a romantic sunset dinner cruise on Clear Lake or pack a picnic and spend the afternoon at one of our creekside parks.
The Clear Creek Paddle Trail provides visitors the opportunity to explore miles and miles of League City's picturesque creek by kayak or canoe. Lush plant life flourishes on the banks of the creek, immersing you in nature, far from the noises of city life. As you paddle along this tranquil waterway, you'll spot dozens of wading birds, fish jumping and splashing, and maybe an occasional alligator lazily swimming along.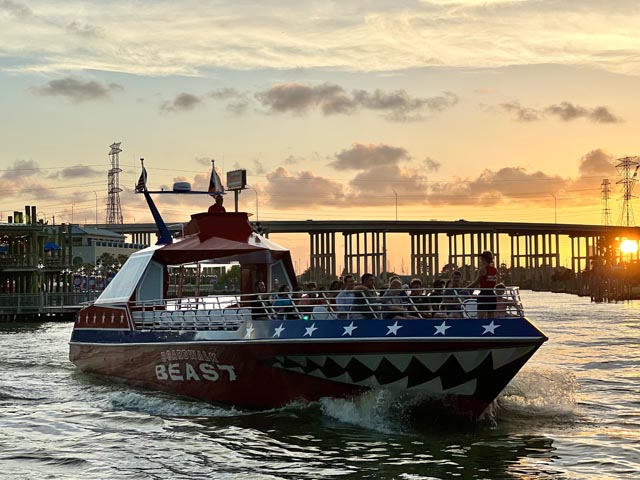 Stroll through the Historic District, where parks and gardens offer relaxation among 100-year-old homes now operating as boutiques and restaurants. This charming district is dotted with Victorian architecture, tranquil parks, fascinating museums, and a cemetery dating back to the Civil War.
Nearby, turn up the excitement with the exhilarating thrills that the Kemah Boardwalk has to offer. The Boardwalk Bullet, Kemah's monster 96-foot-tall wooden rollercoaster, will get your heart racing. Additional rides, like the historic double-decker carousel, are perfect for younger ages.
Boardwalk adventures don't end on land. The famous Boardwalk Beast will take you on a heart-pumping speedboat ride through Galveston Bay. Kemah Boardwalk also features dining, shopping, and an aquarium with a stingray touch tank, all just minutes from League City.
The Houston metro region's most popular tourist attraction—Space Center Houston—is only a short,10-minute drive away. Discover more than 400 space artifacts, take a tram ride to Historic Mission Control, see the Saturn V Rocket, and experience an array of hands-on activities throughout the museum.
Situated midway between Houston and Galveston, League City offers an endless itinerary of exciting activities. Start planning your glorious retreat today.
---
---