---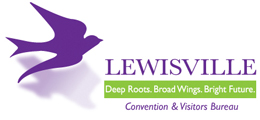 Things to Do in Lewisville
There are plenty of fun ways to enjoy your time while visiting Lewisville. Lewisville Lake with 29,000 acres is the number one destination for water adventures or relaxation. The lake is home to so many fish, it has the designation of "Urban Bass Fishing Capital of Texas." Just beyond the city's borders lie some of the best public golf courses in Texas.
For a leisurely afternoon in the city, Old Town Lewisville offers shopping, dining, and restful contemplation in Wayne Ferguson Plaza. And in the evening, the stars come out to shine at performing arts theaters, a spirits distillery, and new restaurants with live music and delicious food.
---
Dive into Lewisville Lake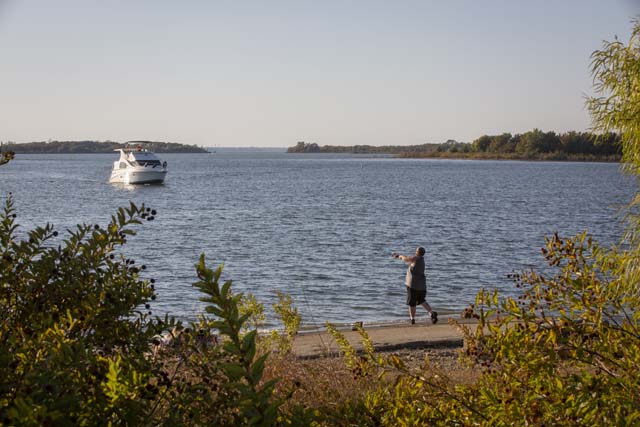 Lewisville is an excellent destination for anyone who enjoys getting out on the water. Lewisville Lake's 29,000 acres serve as one of the top spots in Texas for boating, water skiing, swimming, fishing, or just dropping anchor and lounging in Party Cove. Angling on the lake is so plentiful, it's known as the "Urban Bass Fishing Capital of Texas." Marinas, boat and jet ski rentals, fishing and guide shops, and boat ramps are located throughout the area, making it a cinch to find the tools you need for a fun day in the sun.
With 9,000 acres of protected land surrounding the lake, you don't have to venture off dry ground to have fun here. At Lake Park, you'll find an RV campground, playgrounds, golf and disc golf courses, and picnic areas.
Just around the southwest bend of the lake lies LLELA, a 2,600-acre urban wilderness that is a great place to go for birding, hiking, primitive camping, fishing, kayaking, and canoeing. Guided tours are on the schedule to help you learn about this magnificent part of North Texas, or you can set out on your own expedition like a true pioneer.
---
Play a Round of Golf
With nearly a dozen top-rated public courses within a half-hour's drive, Lewisville is a golfer's paradise. Lewisville's own Lake Park Golf Club is named for its picturesque location on Lewisville Lake. The club offers an 18-hole championship course, a lighted nine-hole course, and even "footgolf" (think "soccer meets golf").
On the other side of the lake, you'll find two of the best courses in the country: The Tribute Golf Links, a perennial Golf Digest favorite, and the Old American Golf Club, co-designed by PGA Tour-winner Justin Leonard.
And that's just for starters. For a challenging game in a gorgeous setting, head west to Bridlewood Golf Club in Flower Mound and see if you can stay out of the thick trees and 25 acres of lakes. Or continue west on Cross Timbers Road and you'll land at Tour 18, a full course of replicas of some of the most iconic holes in America. To the south, on the other side of Lake Grapevine, lies Cowboys Golf Club, a course as big and bold as everything else associated with owner Jerry Jones and "America's Team." Coyote Ridge Golf Club, situated just east of Lewisville, provides the kind of premier experience that will make you think you've wandered onto an ultra-private club course by mistake. With so many courses nearby, you're sure to find a satisfying round of golf in Lewisville.
---
Have a Drink
Whether your drink of choice is a pale ale or something a bit stronger, Lewisville has you covered. On Fridays and Saturdays at the BENDT Distilling Co., you can take an hour-long tour of the facilities and follow the grains from fermentation to packaging and bottling. Afterward, you'll sample BENDT No. 5 American Blended Whiskey. A rotating lineup of live music on-site is there to help you complete your experience.
---
See a Show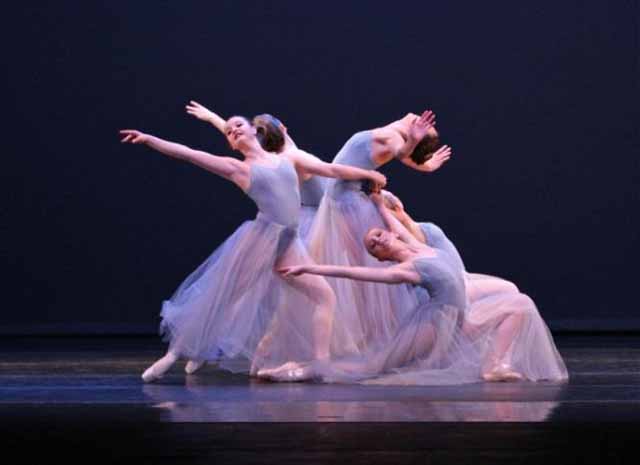 Arts and culture are alive and well in Lewisville, with a handful of opportunities available to enjoy first-class performances across the city. Lewisville Lake Symphony is a widely-respected regional symphony of professional musicians, holding its performances at the MCL Grand. To hear more dulcet tones, catch a performance by the amateur and semi-professional singers of the Lewisville Civic Chorale at the Episcopal Church of the Annunciation.
In addition to music, Lewisville is brimming with theater arts venues. To see young Hollywood stars in the making, try The Actors Conservatory Theatre, a children's theatre producing "junior" versions of popular shows. Lewisville's Lake Cities Ballet offers full-length, classical ballets often starring visiting guest artists at affordable prices to audiences. Greater Lewisville Community Theatre in Old Town Lewisville is an intimate venue to catch a Broadway-style show. Performances have included "Memphis-The Musical", "Saturday Night Fever", and "Jesus Christ Superstar."
---
Discover Old Town Lewisville
As you may have noticed, many of the top things to do in Lewisville, from distillery tours to theatre nights, happen in Old Town Lewisville, the city's revitalized center for arts, dining, outdoor festivals and history. For the latter, the area's Historic Homes District consists of homes built as far back as the 1890's. A walking tour is the best way to find them; look for official city landmarks designated by a special seal. If you're going to shop or dine, you'll have an eclectic mix of businesses to browse, from bridal shops and antique stores to coffeehouses, and taverns. Old Town Lewisville's collection of one-of-a-kind shops and themed restaurants means you'll have experiences there that you just won't get anywhere else.
---
---