---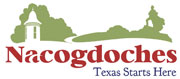 Attractions in Nacogdoches
It might be a small town, but Nacogdoches serves up a Texas-sized helping of fun things to do. Splash parks and gardens, nature trails and art shows, there's something here for everyone.
---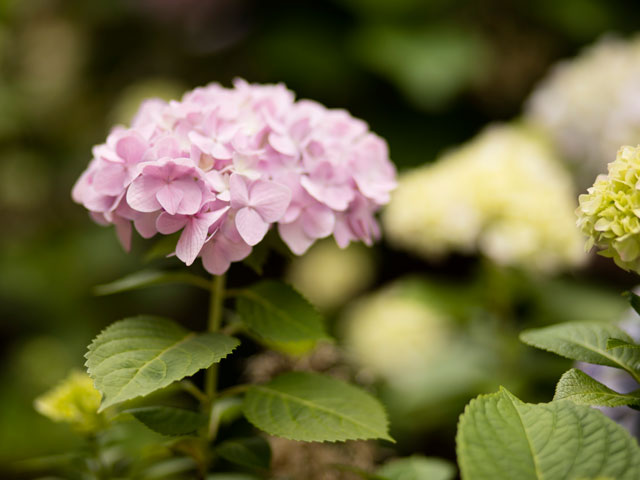 Ruby M. Mize Azalea Garden
Witness an explosion of color at Texas' largest azalea garden located south of the Stephen F. Austin University Johnson Coliseum. The 8-acre park features more than 8,500 plants and shrubs that bloom at various times throughout the year, including azaleas, camellias, Japanese maples, and more.
2404 N. University Drive
Nacogdoches, TX 75965
(936) 468-1832
---
Caddo Mounds State Historic Site
Experience how early people lived in the area at this fascinating 3.8-acre site located west of Nacogdoches. Stroll along an interpretative trail where you'll find replicas of a Caddo tribe dwelling and ceremonial areas, including two temple mounds, a burial mound, and a village.
1649 TX-21
Alto, TX 75925
(936) 858-3218
---
Camp Tonkawa Springs RV Park and Campground
Offering modern RV hookups, quaint campgrounds, and plenty of family fun, Camp Tonkawa is a fabulous place for a year-round getaway. Dip in the crystal clear spring fed pond, walk on the trails, and play a game of cornhole against a piney woods backdrop.
4675 Co Road 153
Garrison, TX 75946
(936) 564-8888
---
Durst-Taylor House and Gardens
The second oldest building in Nacogdoches, the historic Durst-Taylor House and Gardens is a window to the area's fascinating past. Established in 1835, the home and grounds paint a picture of the grit and ingenuity of the town's settlers and leaders.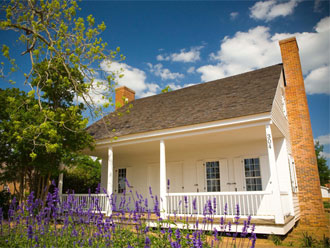 304 North Street
Nacogdoches, TX 75961
(936) 560-4443
---
Millard's Crossing Historic Village
Spend the day exploring this popular 37-acre living history village, which feels like stepping into a time capsule! Stroll along historic buildings from the 19th and early 20th centuries and see what life was like back then. Millard's Crossing is also home to numerous annual events. Self-guided and guided tours are available.
6020 North Street
Nacogdoches, TX 75965
(936) 564-6631
---
Nacogdoches Farmer's Market
Discover local produce bursting with freshness, along with breads, grass-fed beef, dairy products, sweets, honey, eggs, and much more. Open year-round in downtown Nacogdoches in the Old Hitch Lot.
107 Pearl Street
Nacogdoches, TX 75961
(936) 213-0640
---
Oak Grove Cemetery
One of Texas' most famous cemeteries, Oak Grove dates back to 1837 and features numerous famous Texans, including four signers of the Texas Declaration of Independence. Stroll the grounds to experience local history as well as beautiful architectural detail on its headstones and mausoleums.
200 N. Lamar Street
Nacogdoches, TX 75961
---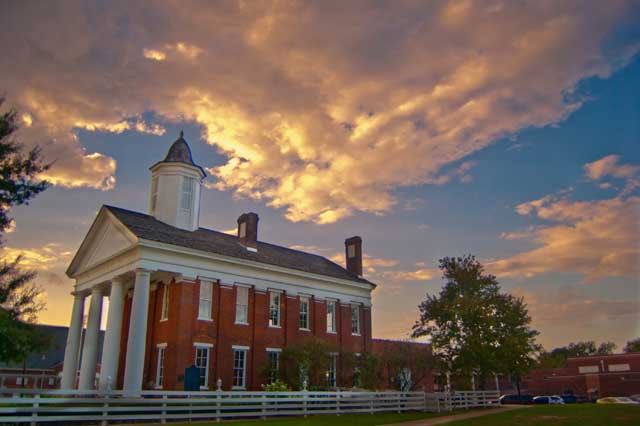 Old North University Building Museum
Tour the only university building remaining that was chartered by the Republic of Texas. Exhibits and interpretive materials showcase the building's history as an educational institution as well as a confederate hospital.
515 N. Mound Street
Nacogdoches, TX 75961
(936) 569-7292
---
Splash Kingdom Timber Falls
Cool off and chill out at this fun-filled water park featuring both relaxing and thrilling slides and experiences. Open Memorial Day through Labor Day, the park also offers grill and rental cabanas for a shady escape.
401 N. University Drive
Nacogdoches, TX 75961
(936) 305-5009
---
Sterne-Hoya House Museum
A top-rated Nacogdoches attraction, this 1830 dogtrot house was the home of Texas Revolution leader Adolphus Sterne. The site is a museum and Texas history library furnished with period antiques and family heirlooms. It also has one of the earliest wine cellars in Texas.
211 South Lanana Street
Nacogdoches, TX 75961
(936) 560-4441
---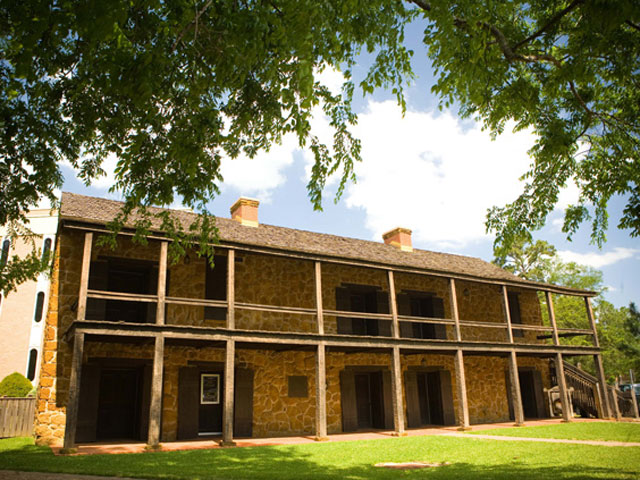 Stone Fort Museum
Once a trading post, private home, church, jail, and saloon, the Stone Fort Museum is a window into the fascinating history of Nacogdoches. Torn down and rebuilt three times, the building is located on the campus of Stephen F. Austin State University and is home to numerous artifacts that bring the past to life.
1808 Alumni Drive North
Nacogdoches, TX 75961
(936) 468-2408
---
Woodland Hills Golf Club
Hit the links at Woodland Hills Golf Club and enjoy 18 meticulous holes, beautiful tree-lined fairways, and a range of exciting obstacles. Warm up for your outing with time spent on the putting green and driving range.
359 Co Road 5021
Nacogdoches, TX 75964
(936) 564-2762
---
---