---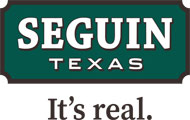 Attractions in Seguin
From its amusement park and historic downtown area to its craft brewery, winery, and meadery, there's no end to the attractions in Seguin.
Located about 45 minutes east of San Antonio, the "Pecan Capital of Texas" pairs a welcoming small-town feel with an endless amount of experiences that will appeal to just about anyone.
Whether you're looking for a romantic getaway sipping wine in a scenic vineyard or a fun-filled family adventure riding a roller coaster and soaring down water slides, you'll find it in Seguin.
---
Blue Lotus Winery
Delight in a glass of wine and stroll through a sunny vineyard a few miles away from downtown Seguin. Welcome to Blue Lotus Winery, makers of fine wines crafted with grapes and blackberries grown in Texas and onsite. Try these delectable reds and whites at the winery's tasting room located within the vineyard.
5151 FM 20
Seguin, TX 78155
(830) 379-9463
---
Downtown Seguin Historic District
Seguin's historic downtown area is the town's epicenter for shopping, dining, and nightlife. Vintage storefronts house antique and boutique clothing shops and restaurants and coffee shops serve up local flavor. Shop and eat your heart out, then stop by Seguin Brewing Company or The Oak Tavern (the oldest bar in town) for a drink or check out live music at Austin Street Live.
101 East Court Street
Seguin, TX 78155
---
Max Starcke Park
Max Starcke Park is a 227-acre oasis located along the Guadalupe River that offers a wide range of recreational opportunities. Play a round on the 18-hole golf course or a few sets on the tennis courts, cast a line in the fishing area, explore the 0.8-mile walking trail, and let your kids run wild on the Kids Kingdom Playscape. The park is also a launching point for two kayaking trails situated on different parts of the Guadalupe River.
560 River Drive W
Seguin, TX 78155
---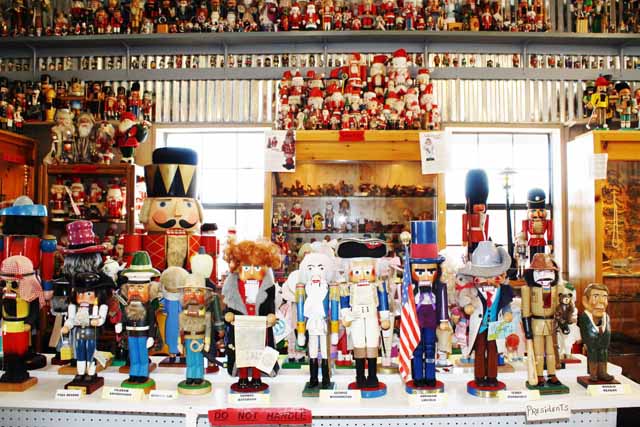 Pape Pecan House and Nutcracker Museum
Seguin is known as the home of the "World's Largest Pecan," so it's rather fitting it would also have its own nutcracker museum. Located within the Pape Pecan House, buyers and sellers of locally grown pecans, the museum features about 8,000 unique nutcrackers from all over the world.
5440 South State Highway 123 Ste 1
Seguin, TX 78155
(830) 378-7442
---
Pioneer Flight Museum
Admire pre-World War II planes and vintage memorabilia at this aviation museum near Seguin that doubles as a working lab for aircraft preservation. Joining the historic aircraft is a collection of vehicles from that era, including several Fort Model Ts.
190 Pershing Lane
Kingsbury, TX 78638
(830) 639-4162
---
Sebastopol House Historic Site
The Sebastopol House is not only a breathtaking pre-Civil War Greek Revival mansion, it's a living example of 19th-century experimentation with concrete construction. Step inside the home to see exhibits showing how it was built by skilled slaves, as well as displays of rare works from the Wilson Pottery Foundation.
704 Zorn Street
Seguin, TX 78155
(830) 379-4833
---
Seguin Brewing Company
Is there anything better than a pint of beer on a warm afternoon here in the Lone Star State? Not really, unless that beer is locally made. That's what you'll find at the Seguin Brewing Company, purveyors of a variety of brews inspired by the town's heritage and culture. Stop by their taproom in downtown Seguin to sample these beers for yourself.
111 West Gonzales Street
Seguin, TX 78155
(210) 771-3913
---
Seguin Heritage Museum
Discover Seguin's fascinating past as you browse the many exhibits on display at the Heritage Museum. Past rotating exhibits have showcased Seguin's Hispanic heritage, Texas Lutheran University's history, and the stories of the Seguin Fire Department.
114 North River Street
Seguin, TX 78155
(830) 372-0965
---
Son's Island
An island in Seguin? You'd better believe it. Son's Island is a one-of-a-kind Guadalupe River getaway with Tiki huts, waterside wooden walkways, and campgrounds. Go fishing, swimming, kayaking, or simply hang out and soak up the sun.
110 Lee Street
Seguin, TX 78155
(888) 993-6772
---
Starcke Park Golf Course
Settled among a riverside pecan grove, this 18-hole par-71 public course in Seguin offers a great round of golf. With a wide-open layout that's forgiving to the odd stray shot and elevated bunkers to test your aim, the course is approachable for golfers of all skill levels. Tee times can be booked on the golf course's website.
650 River Drive W
Seguin, TX 78155
(830) 401-2490
---
Texas Agricultural Education and Heritage Center
Step back in time and discover the farming history of Guadalupe County when you visit the Texas Agricultural Education and Heritage Center. Spread across a village of historic buildings, the center provides unmatched insight into what life was like on the Texas frontier in the 19th century. These include the Zion Lutheran Church (built in Charlottenburg in 1890), a one-room school house, blacksmith shop, and more.
390 Cordova Road
Seguin, TX 78155
---
Texas Mead Works
Savor the taste of mead, the world's oldest known alcoholic beverage, made right here in Seguin. Texas Mead Works produces traditional mead and a variety of brews made with apples, peaches, raspberries, and even jalapenos. Try them all at the meadery's boutique tasting room, which is the same as Blue Lotus Winery's.
5151 FM 20
Seguin, TX 78155
(830) 379-9463
---
The Moore House
The 1895 Moore House is one of the most beautiful examples of Queen Anne style architecture common in Seguin's historic neighborhoods. It was the home of John Moore, who supplied two horses to Teddy Roosevelt when he was forming the famed Rough Riders cavalry unit. A monthly luncheon is held at the home the first Thursday from October through December and February to June.
703 Johnson Avenue
Seguin, TX 78155
---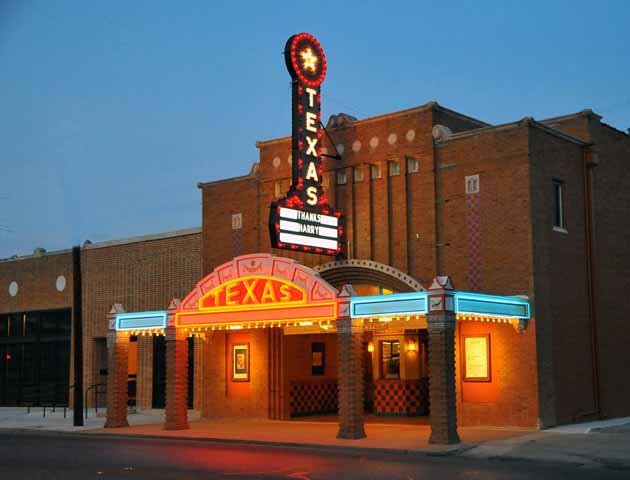 The Stephen and Mary Birch Texas Theatre
Seguin's Texas Theatre is both a historic icon and a cultural treasure. First opened as a movie house in 1931, the theater is today a performing arts venue that hosts concerts, shows, and other local events.
425 North Austin Street
Seguin, TX 78155
(830) 372-6168
---
ZDT Amusement Park
Get ready for hours of high-flying thrills and family-friendly fun at this amusement park in Seguin! Soar to new heights on the Switchback Wooden Roller Coaster, feel a rush of adrenaline as you free fall down the 65-foot-tall Parachute Tower, and show off your driving skills on the multi-level Go-Kart track. Water slides and coasters, a video game arcade, and rock climbing walls for kids and adults give you plenty of ways to have a great time at the ZDT Amusement Park.
301 West Kingsbury Street
Seguin, TX 78155
(830) 386-0151
---
---