---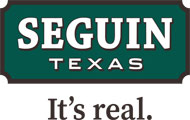 6 Things to Do in Seguin
Snap a selfie with the World's Largest Mobile Pecan, drink mead like a true Viking, go on a spooky ghost tour in a haunted historic hotel, and take in the beautiful Texas outdoors. This is just a taste of the multitude of things to do in Seguin, a delightful small town that offers plenty of family-friendly fun. With an amusement park featuring water and thrill rides, a scenic 18-hole public golf course nestled within a verdant 224-acre park, and a local brewery, winery, and meadery, Seguin has something for everyone.
---
Get Nutty in the "Pecan Capital of Texas"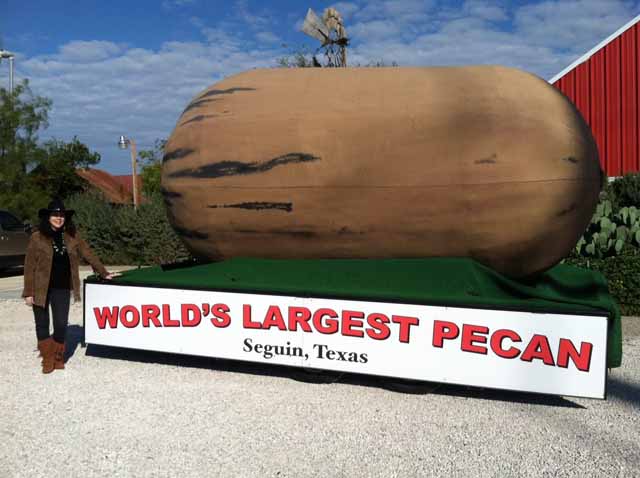 Pecans have been grown in and near Seguin since before the town was founded in the late 1830's, and over time they've become a source of civic pride. There's no better example of this than the Texas-size pecan found in front of the old Guadalupe County Courthouse in downtown Seguin.
Snap a selfie with it, then head on over to the Pape Pecan House and Nutcracker Museum for even more nutty fun. Shop for locally grown pecans, gifts, and souvenirs and check out the collection of more than 8,000 nutcrackers in all shapes and sizes. Make sure to take a photo with the museum's other main attraction, the World's Largest Mobile Pecan, before you head out to explore the rest of Seguin.
---
Play a Round at the Starcke Park Golf Course
Starcke Park Golf Course's gently rolling wide-open fairways lined by towering pecan trees set the stage for a fun and relaxing round of golf. The verdant 18-hole, par-71 public course has tee boxes suited for all skill levels, as well as elevated greens and shallow bunkers that will test your short game. Whether you hit that perfect drive or your shot goes a bit astray, you'll enjoy all the tranquil scenery. With its convenient location just minutes from downtown Seguin, it's easy to play through Starcke Park's golf course numerous times while you're in town.
Itching to play? Book a tee time on the golf course's website.
---
Enjoy Thrills and Spills at the ZDT Amusement Park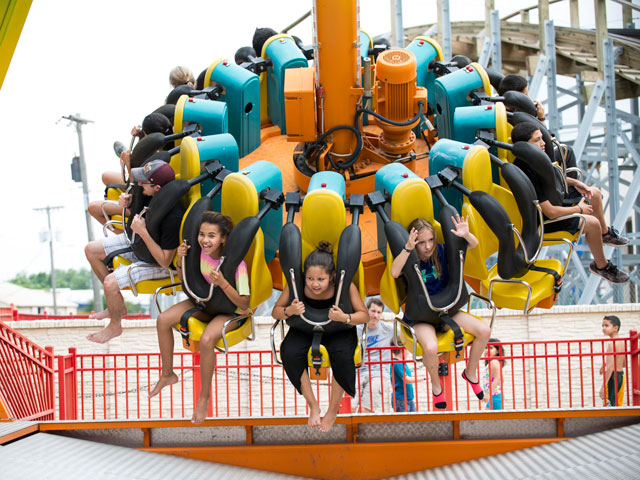 For a fun-filled day out with your family in Seguin, or if you're looking for your fill of heart-pounding thrills, it's hard to beat the ZDT Amusement Park.
Feel a rush as you soar on the Switchback wooden roller coaster or the irresistible pull of gravity as you fall on Parachute Drop. Then beat the heat as you experience the twists and turns of the Mad Raft water coaster, one of the park's three water rides.
Not enough for you? Take on your friends on the go-kart race track, or go for a new high score in the video game arcade. With much to do, ZDT Amusement Park offers Texas-sized fun for the whole family.
---
Sip a Locally Made Spirit
Seguin has a thriving and diverse gastronomic scene, part of which locally made beer, wine, and even mead served up by establishments you'll only find in the "Pecan Capital of Texas." If you're a lover of all things hop-related, saunter on over to Seguin Brewing Company's taproom in the historic downtown area. Purveyors of a fine selection of brews ranging from an IPA to an Irish stout, you'll find something to like here.
For the blackberry and plum flavors of a merlot or a delightfully sweet viognier, find your way to the Blue Lotus Winery. Settle into the rustic tasting room and order your choice from the impressive collection of wines made using grapes grown at the vineyard, in Texas, and beyond. You won't have to go far for another variety of beverage: mead. Sharing a location (and owners) with Blue Lotus is Texas Mead Works. Take your pick of the large selection of meads, such as the semi-sweet or one of the several flavored with a fruit. No matter your tastes, you'll probably find a beer, wine, or mead that will have your taste buds doing the Texas two-step.
---
Explore Historic Downtown Seguin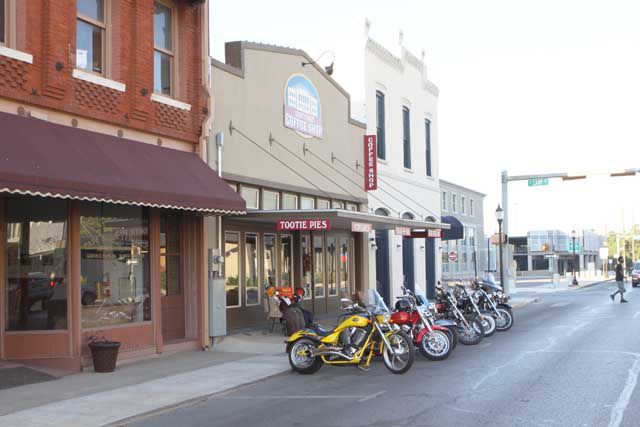 Downtown Seguin's historic charm and abundance of one-of-a-kind shops and restaurants means no matter what you want to see or do, you'll find it here. Take in the breathtaking historic storefronts as you walk throughout the district, stopping in at the antique stores and boutique clothiers that strike your fancy.
Continue wandering and you'll encounter numerous bars, eateries, and even the Seguin Brewing Company's taproom. Make sure to stop by the original World's Largest Pecan statue located in front of the old Guadalupe County Courthouse.
---
Go On a Spooky Ghost Tour at the Magnolia Hotel
Today, the Magnolia Hotel is a charming historic 19th-century structure that recalls a bygone era of Seguin's past. Despite its welcoming exterior, there are rumors that the hotel has a few permanent residents of the ghostly kind. If you fancy yourself an amateur ghost hunter, don't miss this ghost tour in Seguin given by the hotel's current owners Erin and Jim Ghedi. Along with (possibly) encountering a ghost or two, you'll learn all about the hotel's fascinating history that dates all the way back to 1840 and includes Indian raids and (of course) a murder. Tickets for the ghost tours are available on the Magnolia Hotel's website.
---
---