---
Things to Do in Tyler
Browse an art gallery, attend an orchestral performance, visit a top-class zoo, relax at a scenic lake, and explore one of the best rose gardens in Texas. Enjoy all of these experiences in Tyler, Texas, a charming East Texas town that has just as much to offer art fans as it does outdoor enthusiasts. Tyler is the hub of East Texas, and as such there are plenty of ways to enjoy your time in the Rose City. To help you get the most out of your time here, we've put together a list of a few of the top things to do in Tyler.
---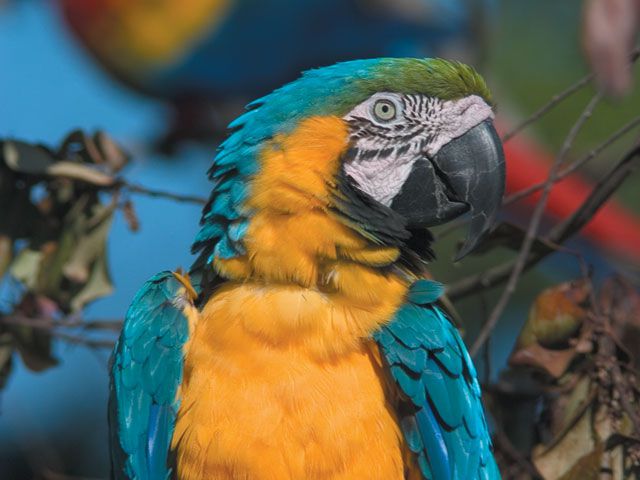 Lions and tigers and bears … in East Texas? That's exactly what you'll find at the Caldwell Zoo, a true big-city attraction located in the quaint town of Tyler. Caldwell Zoo is home to more than 3,000 exotic animals that live in five unique habitats spread across 85 acres of gorgeous East Texan countryside. Each habitat takes you from the dusty plains of Africa to the dense tropical jungles of South America and the forests of North America.
In one moment, you'll see giraffes, elephants, and zebras grazing in an African savanna; in another, you'll hear the squawks of colorful macaws and observe playful squirrel monkeys leaping between branches. If all of your journeying across the world has left you wanting a more hands-on experience, don't worry. Just head to the zoo's Wild Bird Walkabout, a free-flight aviary home to about 600 friendly parakeets and cockatiels that you can feed and interact with. Top-class exhibits and a wide variety of animals make visiting Caldwell Zoo an essential thing to do in Tyler.
---
Visit Tyler's Historic Homes
Head a few minutes south of downtown Tyler and you'll find yourself on wide red-brick streets flanked by charming one-story ranch houses next to ornate Queen Anne-style homes. You've just wandered into one of Tyler's many historic neighborhoods, such as the Azalea District, that are full of magnificent 19th- and early- to mid-20th century homes. Two of the best examples of these historic homes in Tyler are the Bonner-Whitaker McClendon House and the 1859 Goodman-LeGrand House and Museum, two houses that were built before the 1880's. Along with being recorded Texas Historic Landmarks, both homes are also functioning museums full of furniture, photographs, and other items from the 19th century. If you're a fan of classic American architecture or you'd like to take a step back in time, then don't miss exploring Tyler's historic neighborhoods.
---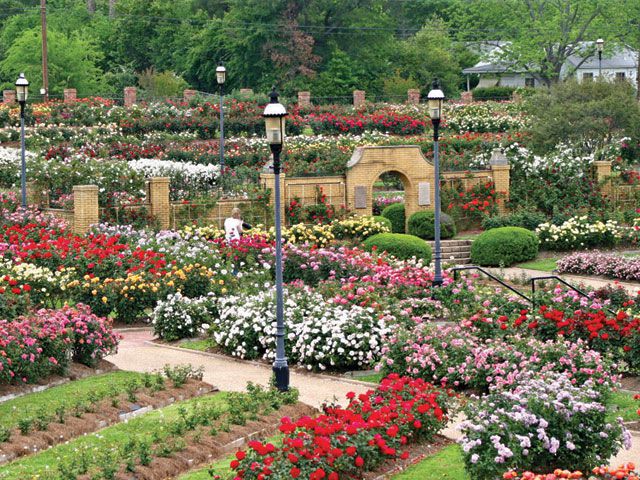 Tyler is known as the Rose Capital of America, and for good reason. At its peak in the 1940's, more than half of the United States' rose supply was grown within 10 miles of Tyler. Today, the city's long love affair with roses lives on at the Tyler Municipal Rose Garden. At full bloom, in spring and late October, this 14-acre garden puts you in a veritable breathtaking sea of red, yellow, orange, pink, purple, and white. By the time you reach the end of the garden, you would have seen more than 32,000 rose bushes in more than 500 varieties.
Before you head off to your next adventure in Tyler, make sure to stop by the Tyler Rose Museum, which chronicles the history of the city's rose industry and offers a glimpse at what life was like in the early 20th century. The museum also has a display outlining the pageantry of the famous Texas Rose Festival Rose Parade, the city's biggest event. Tyler is known for its roses, and no visit to this East Texas town is complete without seeing them for yourself.
---
Experience World-Class Art in Tyler
Tyler may not be a mega metropolis like Houston or Dallas, but that doesn't mean it's lacking in the arts department. In fact, the Rose City has plenty to offer just about any kind of arts aficionado. If you're a fan of the visual arts, make sure to visit the Tyler Museum of Art or the Tyler Main Street Gallery. At the Tyler Museum of Art, you'll see more than 1,500 paintings, illustrations, and sculptures, including one of the largest collections of Mexican folk art in the United States. Along with its permanent collection, the museum houses rotating exhibitions of historic and contemporary art crafted by artists from around the country. Meanwhile, the Tyler Main Street Gallery, located in downtown Tyler, features rotating juried exhibits of a variety of art made by local and national artists. Both galleries are well worth visiting, but they aren't all that Tyler has to offer.
If music is more your thing, then attending a performance by the East Texas Symphony Orchestra is a definite thing to do while you're in Tyler. The orchestra is made up of professional musicians and masterful soloists who perform pieces written by classical music icons, such as Johann Sebastian Bach and Felix Mendelssohn. These shows are primarily held at the UT Tyler Cowan Center, a state-of-the-art 2,000-seat auditorium designed to accentuate acoustic sound, from September to April.
Other live performances can be found at Liberty Hall in downtown Tyler, Tyler Civic Theatre, and the UT Tyler Cowan Center. Nationally acclaimed acts perform at these locations throughout the year.
---
Enjoy the Natural Beauty of East Texas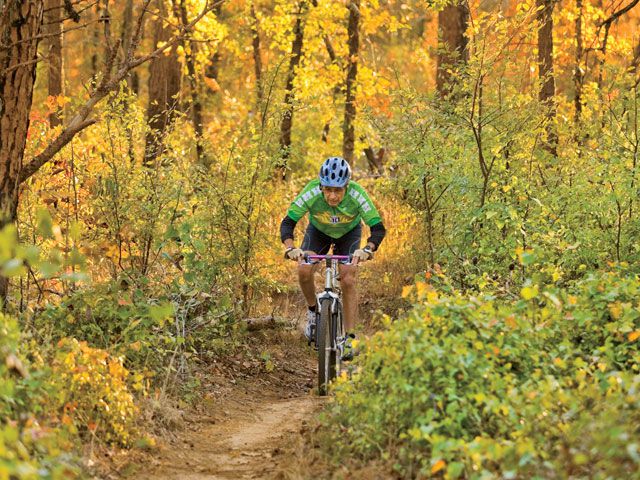 East Texas, with its majestic hardwood forests and, rolling hills, and magnificent lakes, is widely celebrated for its scenic beauty. Fortunately, you don't have to go far to experience it. Drive about 15 miles north of downtown Tyler and you'll find yourself in the quiet confines of Tyler State Park, a gorgeous natural area with a large spring-fed lake nestled in a sprawling forest of 100-foot-tall trees.
Although the park's breathtaking views offer a visual treat, there's quite a lot to see and do here. For example, the lake is a popular summertime spot for swimmers, as well as a year-round fishing destination. You can even rent a canoe, kayak, bike boat, or paddleboat at any time throughout the year. On land, there are 13 miles of hiking trails, ranging from easy to challenging to traverse, that are a must-see if you enjoy wildlife watching. There are also picnic tables, tent campsites, and RV hookups if you want to extend your stay in the park.
---
---