---
San Antonio River Walk Fall & Winter Events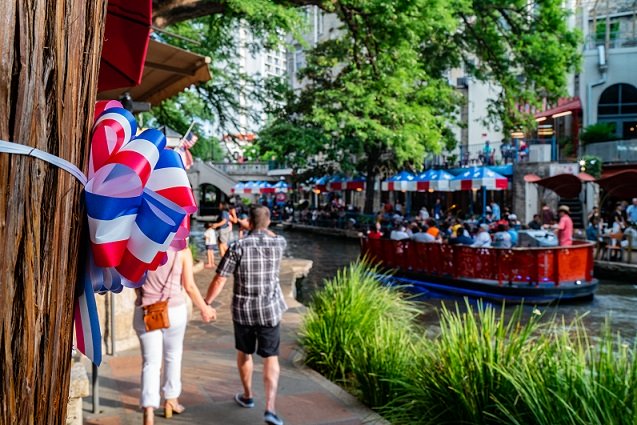 Bud Light Stars, Stripes & Lights
June 30 - July 7
It's fun as usual on the River Walk with downtown bridges and trees sporting a red, white & blue motif. The perfect patriotic backdrop for photos! Post your images on social media using #SAriverwalk
---
Wishing Lanterns
Returns September 3, 2022, 5:00 - 10:30 PM
Unified Lantern launch at 8:00 PM
An ethereal experience of casting lanterns into the river in honor of loved ones, hopes, dreams, and wishes. Admission is free. Lanterns are $5 and can be purchased online in advance or at the event. Lanterns include one LED candle. Pens are available at the event to personalize your lanterns. Entertainment includes festival dancing to thematic music.
---
Artisan Shows
September 3-6, October 15-17, and December 10-12
Experience the beauty of the San Antonio River Walk at the Artisan Show by shopping over 40 handmade artisan booths, including pottery, textiles, jewelry, woodwork, paintings, beadwork, and more.
---
Oktoberfest
September 17 – October 3
More information coming soon!
---
Drift & Dine
October 12-14, 2021, 5 - 9 PM nightly
Experience a night to remember as you slowly Drift & Dine along the River Walk. Discover new restaurants and revisit old favorites. Relax in good company with music to hear, a sunset to watch, food to savor, and a feeling of bliss. Go with the flow; savor the flavor! Beautifully decorated dinner boats carrying 16-20 passengers each will float along the river making six restaurant stops during their journey. The culinary voyage is offered on three individual nights
---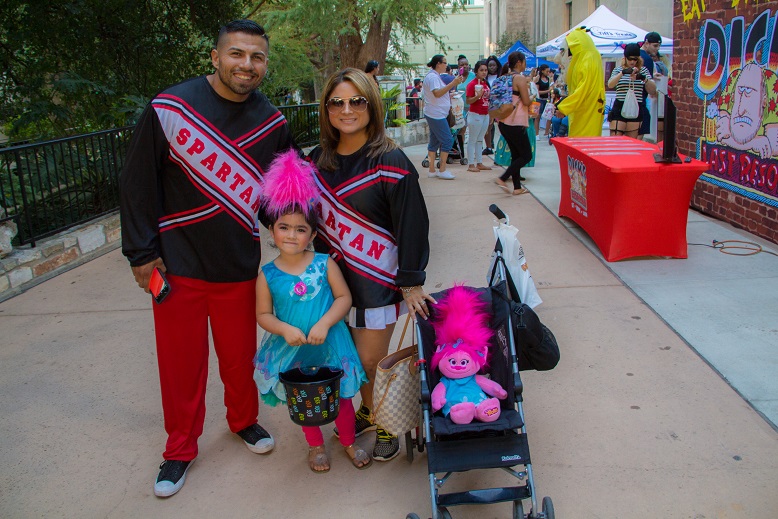 Haunted River, Jr.
DATE TBA, 6 - 9 PM, Shops at Rivercenter
Families will have a ghoulishly good time on the River Walk celebrating Halloween. Eerie sights and sounds shall haunt the river while families trick or treat. 2,500 free Trick-or-Treat bags are distributed to kids, while supplies last. Maps to participating restaurants are posted online and at the event. Other entertainment includes face painting, moon bounce, and family-appropriate Halloween music.
---
Diwali Festival of Lights Parade
November 6, Festival 5 PM-Midnight, Parade 5 - 6 PM
Diwali San Antonio is one of the largest Indian festivals in the country, drawing thousands of people from all over Texas. The ancient Hindu festival is also known as the Festival of Lights and celebrates the triumph of good over evil. The event features live entertainment and cultural performances, food, and handicrafts, DJ, dancing, and a fireworks display. The river parade is the highlight of the festival.
---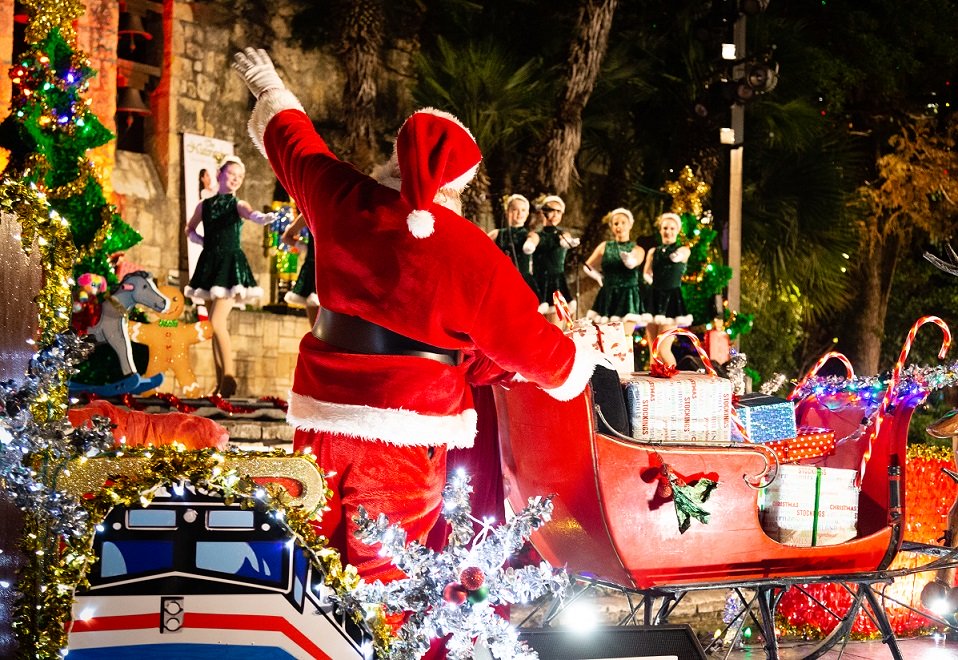 Ford Mariachi Festival
November 10-12, 7:30 - 9:30 PM
2 ½ mile downtown area of the River Walk
This free, official Fiesta event features Mariachi bands and Folklorico dancers from local schools and colleges. This is the perfect time to sit outside, sip a margarita (as if you needed an excuse), and enjoy the music as it floats past you. Boats randomly stop and play music for guests sitting outdoors. Each group wears traditional mariachi and Folklorico costumes. Free to enjoy.
---
Ford Holiday River Parade
November 27, 6-9 PM, Tickets go on sale: July 7. Seating at Arneson River Theatre & on a 4-mile route on the River Walk 7 PM, Lighting of the River Walk, 7-8 PM, Televised Parade, KABB/CW35, Santa on the last float, 6-9 PM, Parade on the River Walk for attendance in person
Join us for the 40th annual Ford Holiday River Parade! Ticket prices begin at $15 and are sold online beginning July 7th at thesanantonioriverwalk.com. Seven free seating areas are on the parade route (bring your chair) from North of Martin St. to Lexington St. Bridge and North St. Mary's St. to Lexington St. The majority of restaurants on the River Walk offer dinner packages. The Ford Holiday River Parade is a San Antonio tradition that kicks off the lighting of the River Walk, and the holiday season. The parade features 29 illuminated floats decorated for a new theme each year.
---
Holiday Lights on the River Walk
100,000 lights (2,250 strands of lights) are illuminated on the River Walk each year. The lights remain on the trees and are turned on from sundown to sunrise every day until shortly after New Year's Day. The exact ending date varies each year. Check the River Walk website to learn the final date.
---
Ford Holiday Boat Caroling
December 3 - 22 (Caroling boats go on sale in April)
Monday - Thursday, 6:00 - 8:15 PM Friday-Sunday, 6:00 - 9:30 PM
Sing in the holidays by caroling with friends and family from a boat on the River Walk. Celebrate the timeless tradition of spreading joy with a San Antonio twist. Charter an affordable private caroling boat and bask in the glow of 100,000 Christmas lights. Boats float on the river each night, carrying a different group each hour performing live Christmas Carols. More than 185 groups participate; school, church, office, nonprofit, and civic groups. Joyous caroling fills the evening air along the San Antonio River Walk. The public is invited to stroll on the banks of the river or sit outdoors in a restaurant to enjoy the caroling.
---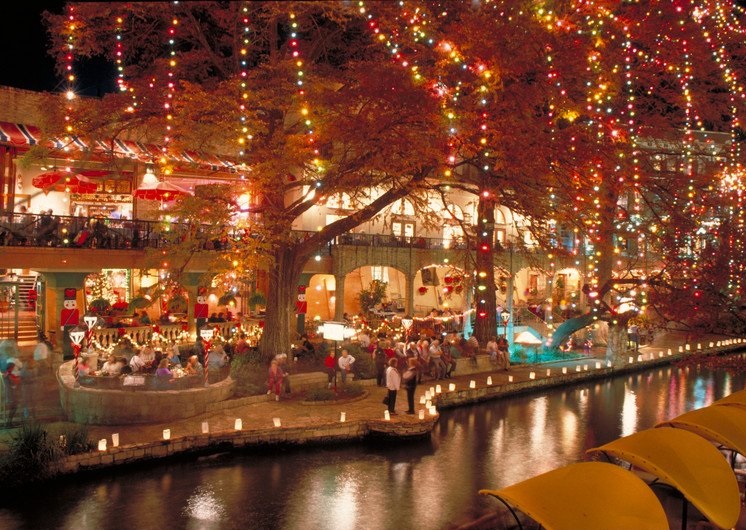 Ford Fiesta de las Luminarias
Dec 3-5, Dec 10-12, Dec 17-19
Experience the holiday serenity of the River Walk as you stroll along the lush banks of the river guided by more than 2,000 Luminarias. This century's old tradition begins at dusk Friday, Saturday & Sunday for three weekends in December. Luminarias are a traditional Mexican Christmas lantern to light the way for the holy family. View the Luminarias under the glow of 100,000 Christmas lights overhead and listen to Ford Holiday Boat Caroling from a River Walk restaurant or bar while dining or sipping on a drink from a patio.
---
---