---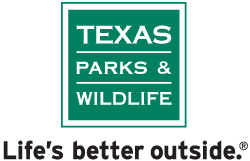 Texas State Parks Fishing Guide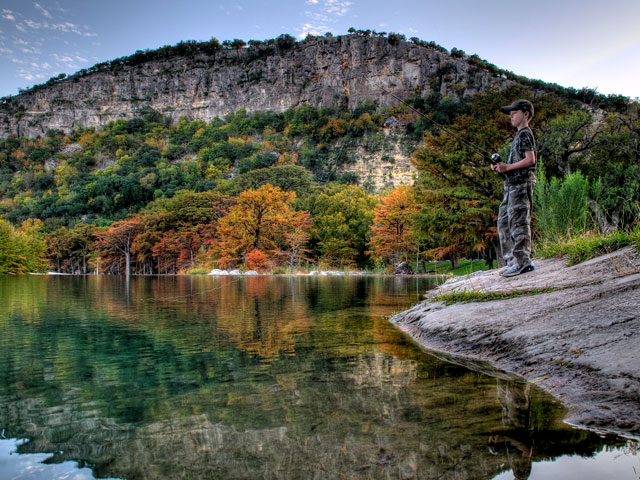 Is there anything better than casting a line off of a quiet shore into a serene lake just as the sun rises? Besides the feeling of a tug on your hook, of course.
Fishing is kind of a big deal in Texas. With so many bayous, lakes, streams, rivers, and tidal waters teeming with aquatic life, you can fish just about anywhere.
Yet for the best angling experience, head to a Texas state park, where you can pair fishing along with a slew of other adventures. Read on to learn more about fishing in Texas state parks.
---
Where Can I Go Fishing in Texas?
With a wealth of freshwater streams and lakes, flowing spring-fed rivers, and coastal waters, Texas has no shortage of places to fish. This includes more than 70 state parks ranging from the piney woods of East Texas to tropical South Texas. Cast a line from the shore, a pier, or a boat in both fresh and saltwater to try your luck at catching one of the many varieties of fish that reside in Texas' waterways. While you need a fishing license to fish in many places in Texas, you don't need one if you're in a state park. What's more, fishing is the kind of activity you can enjoy with your family throughout the year, and more often than not, you won't have to go far to do it.
---
What Will I Catch?
Thanks to the diversity of its waterways, Texas has a wide variety of fish to hook. The most popular freshwater fish to catch are bass, catfish, bullhead, crappie, sunfish, carp, gar, and suckers. Largemouth bass is one of the most popular – and abundant – fish for anglers, with Lake Fork, Lake Sam Rayburn, and Mill Creek Lake being the places to go if you want to catch a record-breaking fish.
There are just as many saltwater fish and other animals to snag in the Texas Gulf Coast, many of which can be eaten later on. Black and red drum, flounder, red snapper, seatrout, and searobins are the most common fish to catch, and you can try your luck for them from the piers in Galveston Island State Park, Goose Island State Park, and Sea Rim State Park. Head to deeper waters for the chance to catch one of the many types of sharks that live off of the Texas coast, including blacktip, bull, hammerhead, and thresher. If you're planning on taking your catch home with you, keep these restrictions and regulations in mind. For smaller prey (and one with fewer teeth), catch some blue crabs along the beach.
---
What do I Need to Go Fishing in Texas?
A fishing rod, perhaps some hooks, and some kind of bait would be a good start. If you're fishing in a lake, river, or off of the coast outside of a Texas state park, you'll need to have a fishing license. Fortunately, it's easy to get one. Licenses can be purchased online or in person at a registered retailer that can be searched for here. Should you cast a line within the friendly confines of a state park, then great news! You don't need a license. However, you should keep the freshwater and saltwater fishing regulations in mind so that you have the best – and most worry free – time possible.
---
---