---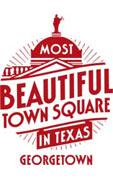 Things to Do in Georgetown, Texas
Georgetown, Texas, is a quaint town full of Hill Country charm and plenty of ways to enjoy yourself. This welcoming community just 30 miles north of Austin is a popular destination for travelers due to its beautiful courthouse square that is full of distinct shops and restaurants, a recreational lake, a spectacular cavern, and much more. As you may have guessed, there are plenty of things to do in Georgetown, Texas. If you're planning your next vacation to this one-of-a-kind Hill Country destination, check out our list for some of the can't-miss things to see and do while you're here.
---
Hang Out in Downtown Georgetown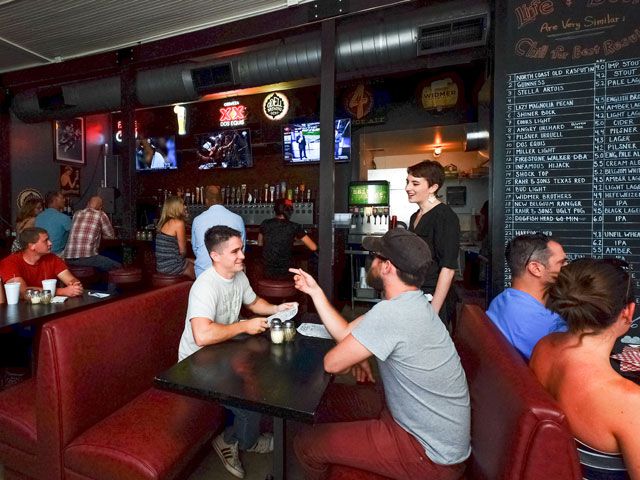 Much of the action in Georgetown can be found in its spectacular courthouse square, known as the "Most Beautiful Town Square in Texas." For good reason too; the square is lined with beautifully preserved historic buildings adorned with colorful and intricately designed façades. Its centerpiece is the Williamson County Courthouse, an imposing three-story structure festooned with Greco-Roman columns, ornate balustrades, and a copper dome.
Although the buildings are certainly worth seeing, it's what is within each one that makes downtown Georgetown a place you have to visit. Each building contains an arts and crafts boutique, antique store, jewelry shop, winery, restaurant, or coffee shop.
The Georgetown square is so dense with these stores and eateries that it would be easy to spend a day strolling from one place to another, browsing the wares at your own pace. A wealth of things to see and do and some beautiful architecture makes the square a must-see place in Georgetown.
---
Appease Your Inner Oenophile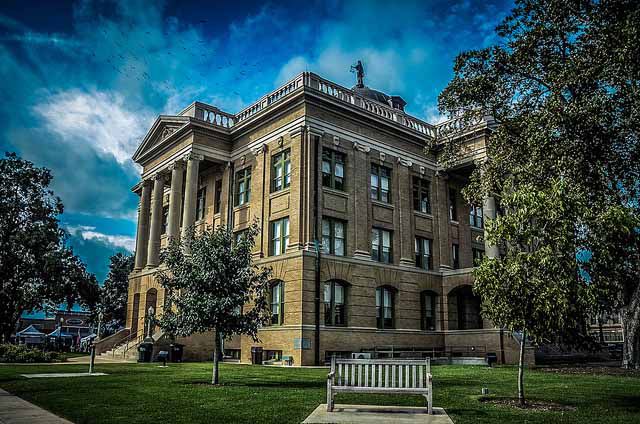 Is there anything better than a glass of delicious Texas wine? If you answered "No," then you must visit the two award-winning wineries in Georgetown, both of which are located on the downtown square. The first, Georgetown Winery, produces a diverse selection of red, white, sweet, and dessert wines crafted with Texas-grown grapes.
These wines are available for sampling in the winery's rustic tasting room bedecked with hardwood floors and furnishings, small wine barrels, and Texan memorabilia. Georgetown's other winery is a satellite location of the Fredericksburg-based Grape Creek Winery.
Like the Georgetown Winery, Winery, Grape Creek sits within a beautifully restored historic building that sits right in the town square.
Both wineries are open every day except for major holidays. Top-shelf wines are just steps away from all the great shops and restaurants of Georgetown's downtown square. It doesn't get any better than that.
---
Explore Inner Space Cavern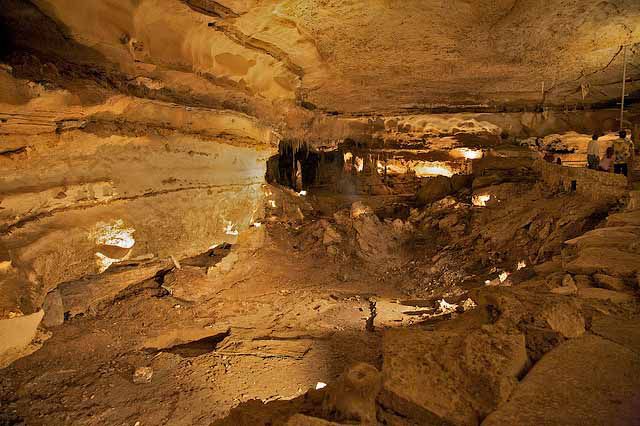 There are thousands of caves in Texas, but Inner Space Cavern in Georgetown is one of only seven show caves in Texas. Hidden for more than 10,000 years, Inner Space Cavern is one of the best preserved caves in Texas. Like other show caves, Inner Space Cavern offers guided tours through well-lit areas, offering an easy-going look at how the natural wonder formed over time.
However, there are other tours available for those looking for a more robust challenge. For example, the Hidden Passages tour is a 1.5-hour sojourn on a rugged and undeveloped trail in a newly opened section of the cave.
Meanwhile, the Wild Cave tour is a physically demanding four-hour journey through a primitive underground area - a truly remarkable experience if you don't mind getting a bit dirty.
No matter which tour you embark on, you'll see gorgeous underground formations and may even spot an animal that calls the cave home. And since the cavern is just three miles south of downtown Georgetown, you don't have to go far to enjoy this spectacular attraction.
---
Attend a Show at the Georgetown Palace Theatre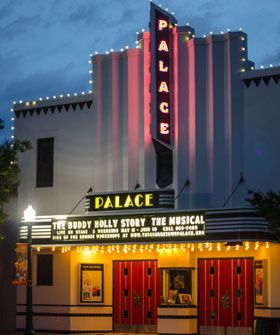 Fans of the performing arts will be right at home at the Georgetown Palace Theatre, a community performing arts venue on the square. Plays and musicals such as Legally Blonde, Beauty and the Beast, and Young Frankenstein are performed in the playhouse, which was built in 1925 as a movie theater.
To this day, the theater retains much of its old-fashioned charm, from its neon lights to its art deco stucco façade and vintage carpets. A unique aesthetic combined with top-class performances makes seeing a show at the Georgetown Palace Theatre a must-do if you're in town during the season, which begins in October and ends in September.
Tickets for individual shows can be purchased using the Georgetown theater's website.
---
Relax at Lake Georgetown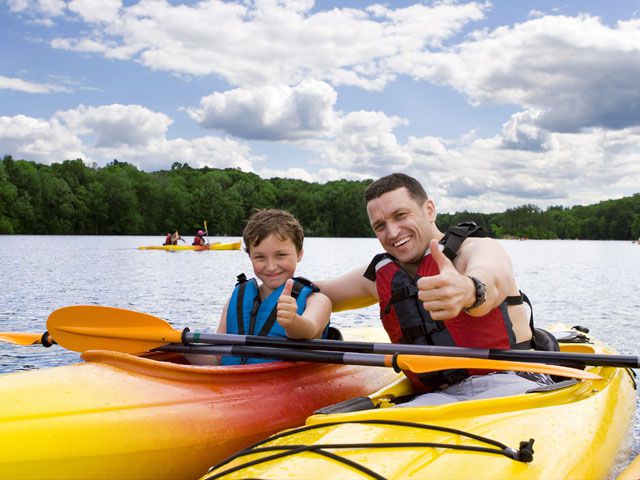 It's a hot summer day and all you want to do is relax. If you're in Georgetown, you're in luck. Pack your picnic basket and head up to Lake Georgetown, a sprawling lake that offers as much scenic beauty as it does space to play. There are three large parks that offer access to the lake for fishing and boating, as well as dozens of picnic and camp sites: Cedar Breaks Park, Jim Hogg Park, and Russell Park.
If you're wanting to swim, head to Russell Park, home to a beach that is a popular summertime destination for locals and visitors alike. The parks are all connected by the Goodwater Loop, a 28-mile hiking and biking trail that encircles Lake Georgetown.
Walk the trail and you'll pass through oak and juniper forests and grassland prairies, where endangered golden-cheeked warblers and black-vireos nest from February to August. Whether you want to bask in the sun or explore some prime Hill Country terrain, you can do it all at Lake Georgetown.
---
---