---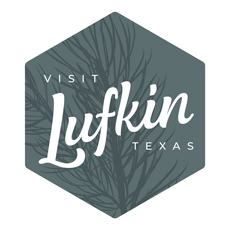 Lufkin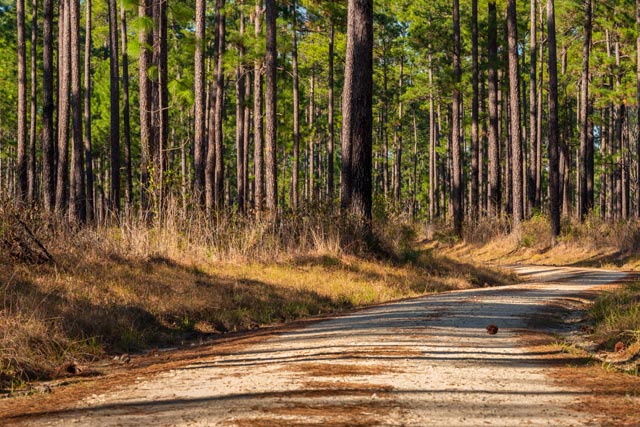 Venture into the thick pine forests of East Texas and you'll find a place where the calm waters of the Neches River flow and window shoppers stroll past eye-catching brick storefronts. This is what you'll find when you visit Lufkin, a quaint town in the Piney Woods that balances breathtaking outdoor adventure with enticing cultural appeal.
Explore the Angelina National Forest or the Davy Crockett National Forest before settling in for an intimate dinner and a glass of wine in a local bistro.
Cast a fishing line from a shady spot on the bank of a picturesque lake and catch a show at a beautifully restored art deco theater. No matter what inspires you to travel, you'll find something to love about Lufkin.
Lufkin is an easy drive from major cities like Dallas, Houston, Beaumont, San Antonio, and Austin, making it an ideal meeting spot for family reunions, weddings, civic groups, weekend getaways, and professional conferences.
Given its location between two national forests, Lufkin is a true destination for nature lovers. Hiking trails, such as the 20-mile-long Four C National Recreation Trail, provide ample terrain to see and explore. If you're looking to do some fishing, hook a largemouth bass or a catfish at Lake Sam Rayburn Swimming, kayaking and canoeing, camping, birding, and wildlife watching are just a few of the other ways you can get outdoors. With so much beautiful scenery, where better to have a first-rate golf course than Lufkin? Test your long and short game at the Crown Colony Country Club, one of the top golf courses in Texas as rated by Golf Digest.
Get an up-close view of animals such as hippos, Masai giraffes, white rhinos, jaguars, and tigers at the Ellen Trout Zoo. Then the Naranjo Museum of Natural History to check out displays of dinosaur fossils before admiring the vintage logging equipment at the Texas Forestry Museum and discovering local lore at The History Center in Diboll. Finally, indulge your inner art enthusiast when you tour the Museum of East Texas, which showcases paintings, photographs, and illustrations by local and regional artists.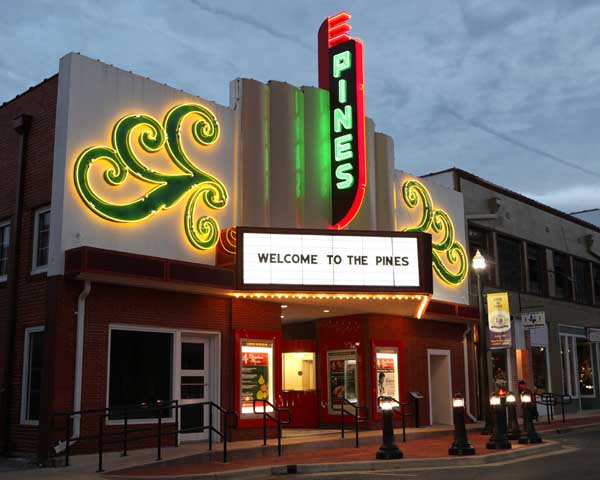 Historic downtown Lufkin is a destination in its own right. Home to one-of-a-kind antique, clothing, and furniture shops, you'll find plenty to search for here. You can also tease your taste buds at the locally owned restaurants, coffee shop, and wine bar, or watch a show at the Pines Theater.
A true destination for nature lovers, foodies, and families, Lufkin has plenty to offer travelers of all kinds. Come discover what Lufkin has to offer and take advantage of the tools and resources Visit Lufkin can provide you. We cordially welcome you to our home so you will learn why we say, "You'll Love Lufkin!"
---
---