---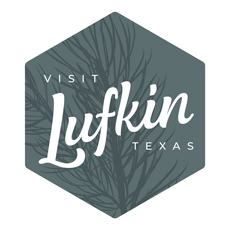 Attractions in Lufkin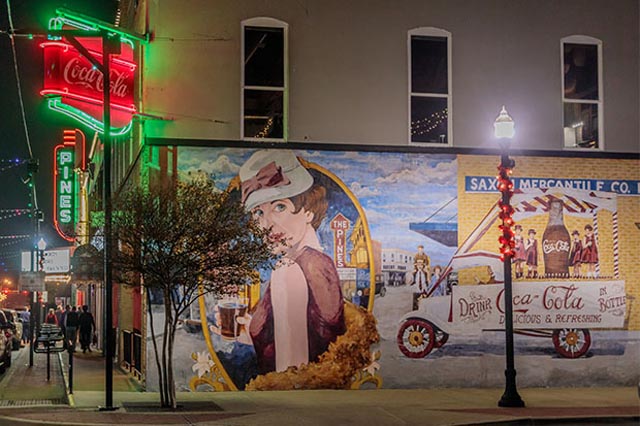 Stroll a charming historic downtown, taste candy right from the factory, and enjoy the great outdoors when you visit Lufkin.
Nestled among forests of towering pine trees, Lufkin is a gateway to nature that has more than enough to keep visitors of all ages busy.
Check out the following list of attractions in Lufkin to see what this East Texas town has to offer, then plan your next road trip here.
---
Atkinson's Candy Company
For more than 80 years, Atkinson's Candy Company has been satisfying cravings for sugary sweets across the country with confections like their famous Chick-a-Sticks and peanut butter bars. Many of these sweets are still made in Lufkin to this day. Try them right from the source when you shop at Atkinson's factory store that is open weekdays.
1608 West Frank Avenue
Lufkin, TX 75904
---
Downtown Lufkin
Whether the sun is shining or it has already set, you'll find something fun to do in downtown Lufkin. Within the beautifully restored old-fashioned storefronts reside a dizzying array of shops, venues, and spas. A wine bar completes the district, offering something for all tastes and interests.
Lufkin, TX
Facebook @DowntownLufkin
---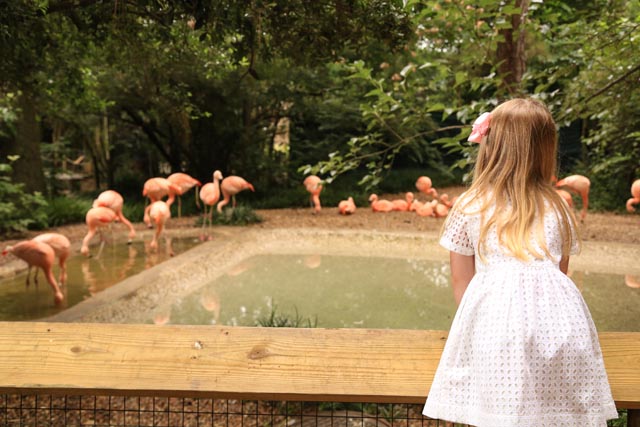 Ellen Trout Zoo
Take a walk on the wild side at the Ellen Trout Zoo, acclaimed as one of the finest small-town zoos in the country. Get an up-close view of nearly 800 wild and exotic animals from around the world, including white rhinos, giraffes, hippos, and Saki monkeys. Don't miss a ride on the miniature pre-Civil War train replica that takes you on a journey through pine trees and along the scenic City Lake.
402 Zoo Circle
Lufkin, TX 75904
(936) 633-0399
---
Museum Of East Texas
The Museum of East Texas is an art gallery and public learning center that showcases a rotating selection of paintings, photographs, and other works throughout the year. In addition to its gallery, the museum hosts workshops and classes for children and adults, talks by artists and scholars, and other types of educational programs.
503 North 2nd Street
Lufkin, TX 75901
(936) 639-4434
---
Naranjo Museum of Natural History
Discover how dinosaurs became fossils, see the towering titans of the Triassic and Jurassic Period, and learn even more about the natural history of the Earth at this Lufkin attraction. Along with the fossils, the museum showcases a collection of precious stones, jewelry, and Confederate currency from the Civil War; an exhibit displaying the animals of East Texas and the Gulf Coast; and a NASA space suit that traveled into space.
5104 South 1st Street
Lufkin, TX 75901
(936) 639-3466
---
Temple Theater
Lovers of the theater won't want to miss a performance at the state-of-the-art Temple Theater on the campus of Angelina College. Since 2001 the Angelina Arts Alliance has been in partnerships with Angelina College in furtherance of its mission to enrich, entertain and educate. The Temple Theater, on the Angelina College Campus, has served as its primary venue for presenting the best high quality, diverse performing arts, and educational programs. This 900-seat, state-of-the-art theater was the vision of Mr. Buddy Temple to bring the best performing arts possible for everyone in Lufkin/Angelina County to enjoy.
Tickets and a full schedule are available online through the Angelina Arts Alliance.
Theater address: 3500 South 1st Street
Box Office Address: 108 South First Street
Lufkin, TX 75901
(936) 633-5454
---
Texas Forestry Museum
Lufkin sits near three sprawling national forests, so where better to have a museum dedicated to forestry? Get an up-close look at a steam engine that once powered a sawmill, learn about paper production, check out a logging locomotive, and more.
1905 Atkinson Drive
Lufkin, TX 75901
(936) 632-9535
---
The History Center
Explore the history and ecology of Angelina County and East Texas at The History Center in Diboll. Browse a collection of 30 maps that illustrate the history of the Lone Star State, admire a collection of vintage photographs of the railroad in East Texas, and Diboll's genesis and growth as a destination in its own right.
102 North Temple Drive
Diboll, TX 75941
(936) 829-3542
---
The Pines Theater
Concerts from regional and national performers and screenings of classic films are held at the beautifully restored 431-seat The Pines Theater in downtown Lufkin. Check the theater's website for a full schedule and to buy tickets.
113 South First Street
Lufkin, TX 75902
(936) 633-0349
---
Golf Courses in Lufkin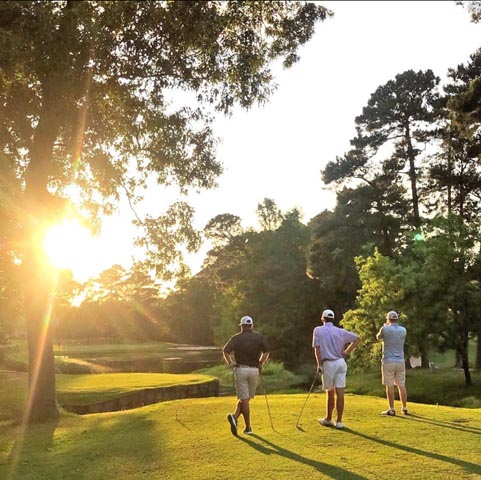 Crown Colony Country Club
Nestled deep among the pine trees of East Texas you'll find a retreat heralded as one of the top golf courses in Texas. Eighteen picturesque holes await, but don't let its natural beauty fool you. One of the course's holes is rated among the toughest in the state. As a semi-private course, you'll need to either be a member or a guest at the villas to play. Tennis courts, a fitness center, and a restaurant serving a wide variety of food make this an idyllic golfer's retreat.
1624 Sayers Street
Lufkin, TX 75904
(936) 632-2848
Neches Pines Golf Course
Tee off at this stunning 18-hole public golf course in Diboll. Tree-lined fairways, undulating terrain, and strategically placed sand and water hazards make the courses as challenging as it is scenic. Affordable greens fees get you in the door, and you can even take some time to brush up on your skills at the driving range before you hit the course.
901 Lumberjack Drive
Diboll, TX 75941
(936) 829-5086
---
Event Venues in Lufkin
Dr. Bill and Emily Shelton Pavilion
Take your event outdoors at this multi-use structure for 400 that overlooks beautiful Lake Sam Rayburn.
Cassels-Boykin County Park on Lake Sam Rayburn
(936) 635-4744 or (936) 633-0349
George H. Henderson, Jr. Expo Center
Home of the Championship Bull Riding Bash and other major Lufkin events, the Angelina County expo center features a large arena and a cost-effective special events room that can house up to 200 guests.
1200 Ellen Trout Drive
Lufkin, TX 75904
(936) 637-3976
Eden Hill Event Venue
Eden Hill Event Venue is an elegant and unique venue located in East Texas. It is a perfect place for weddings, special events, and parties. The venue can accommodate up to 340 people, and it has a variety of amenities, including a dance floor, stage, and catering kitchen.
519 Asa Read Road
Lufkin, TX 75901
(936) 671-9128

Pitser Garrison Convention Center
With more than 54,000 square feet of exhibit space, seven meeting rooms, and banquet and theater seating that can accommodate more than 1,000 people, the Pitser Garrison Convention Center is a great choice for large conferences. The venue even has a catering kitchen so all the food for your guests can be prepared on site.
601 North 2nd Street
Lufkin, TX 75901
(936) 633-0279
---
---