---
Somervell County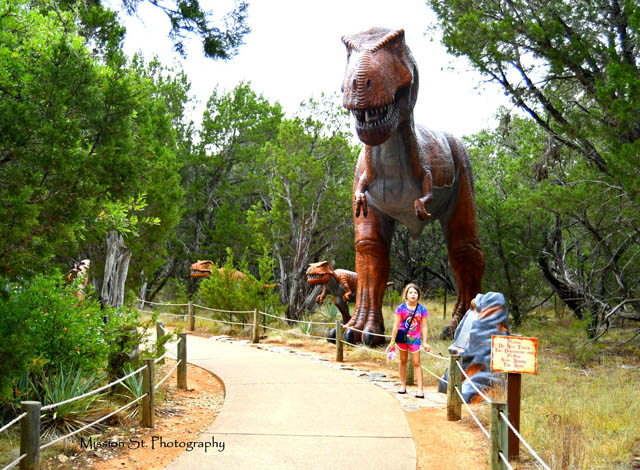 Set deep in the heart of Texas among gently sloping hills where the pristine Paluxy and Brazos rivers meet, Somervell County combines historic charm with Southern hospitality. This bucolic land was once the stomping ground of towering dinosaurs, Native Americans, and frontier settlers. Based around the town of Glen Rose less than 60 miles southwest of Fort Worth, Somervell County is an easy-to-reach destination perfect for when you're looking for your next getaway.
This part of the Lone Star State may be best known for its ancient history best represented by the many dinosaur footprints left here long ago. After all, it's called the Dinosaur Capital of Texas for a reason. Find them for yourself as you explore the scenic hiking trails at Dinosaur Valley State Park, where the first-ever sauropod trackways were discovered. The park is also a great place to enjoy the outdoors, as you can fish, swim, and kayak in the Paluxy River, go bird and wildlife watching, and camp out under all the big and bright stars of the night sky. For even more ancient reptile-related fun, stand at the feet of more than 150 larger-than-life dinosaurs at Dinosaur World, then check out the array of fossils and exhibits at the Creation Evidence Museum of Texas.
Since its early days, Somervell County has always been a destination of sorts. Healing spas were popular here, and moonshining was prevalent during the prohibition era. You can uncover this part of local lore at the Somervell County Museum, where displays of fossils, artifacts, vintage photographs, and even an impressive collection of antique barbed wire tell the story of the area. Yet there's more. Head to downtown Glen Rose to take in the magnificent Romanesque architectural details of the 1894 Somervell County Courthouse before stopping by the Old Somervell County Jail, where local ne'er-do-wells were housed until the late 1970's.
When you aren't hunting for dinosaur tracks or immersing yourself in local history, soak up the abundant Texas sunshine and cool off in the Paluxy River at Big Rocks Park. Then check out exhibits of local art at Barnard's Mill and Art Museum or go horseback riding at Eagle Eye Ranch. If you're a golfer, make sure to pack your clubs to play 36 holes of championship golf at Squaw Valley Golf Course, which The Dallas Morning News has named among the top municipal courses in the state.
While Somervell County is a great place to visit throughout the year, you won't want to miss any of the local events. Professional rodeos, bluegrass festivals, endurance cycling events, and cowboy shootouts are all on the calendar here, so make sure to plan ahead so you don't miss out.
With its inviting charm, fascinating history, and breathtaking landscapes, Somervell County is one of the top road trip destinations near Dallas and Fort Worth.
---
---
Somervell County
101 NE Barnard St P.O. Box 851
Glen Rose, TX 76043
(254) 897-3750 ext 3230
www.somervell.co/