---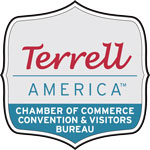 Terrell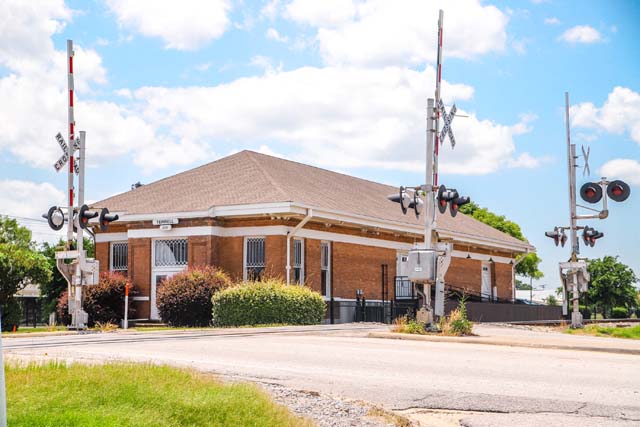 Visit Terrell, America. A community that looks to the future, without forgetting the past.
Whether you plan to visit with us for a few hours, a few days, or even an extended period, we want you to feel right at home. Terrell is a great place to shop, play and live. Here you'll find a vibrant growing community that not only offers an abundance of attractions and activities, but also holds dear to its small town feel and traditions.
From the numerous historic downtown shops, to the many stores that call the Crossroads at Terrell / Terrell Market Center, and The Shops at Terrell their home, in Terrell you're sure to find that perfect something to satisfy your craving.
Terrell began as a "depot town" along the Texas and Pacific Railroad Company's new transcontinental line from Longview (in East Texas) to California.
In 1873 a consortium of landowners led by Robert A. Terrell, an early pioneer and surveyor in the area, donated 100 acres to the railroad company in exchange for a depot on the rail line. The town was organized around this original town site and another 100 acres to the north owned by Terrell and his partners.
The railroad town grew rapidly, incorporating in 1874 with Col. J.W. Elder as the first mayor. When the town re-incorporated under new Texas law in 1875, it boasted more than 1,000 residents. Churches were organized almost immediately, and public schools opened ten years later. A state facility for the care of the mentally ill was established here in 1883.
Railroads again became important shapers of local history in the 1890s, when Terrell became the headquarters of one of the nation's most prosperous short line railroads, the Texas Midland Railroad, with Col. E.H.R. "Ned" Green as president. Green, son of the "witch of Wall Street" Hetty Green (at the time the richest woman in America), was a colorful character, as well-known for his personal exploits as for his business acumen. Ned Green made the first automobile trip in Texas, a jaunt from Terrell to Dallas, at speeds of 20-25 mph. He also suffered the first auto accident in Texas. During the Dallas trip, Green and auto company representative George Dorris were crowded off the road by a farm wagon and ended up in a ditch.
By 1920, the Terrell State Hospital, with 2,300 patients, was the largest facility of its kind west of the Mississippi. Terrell was the commercial center of the county, and the downtown main street was crowded every Saturday as farm families came to town to trade and visit. Cotton reigned as the cash crop in rural areas surrounding the town. During this period more cotton was shipped from Terrell than from any other single place in the world.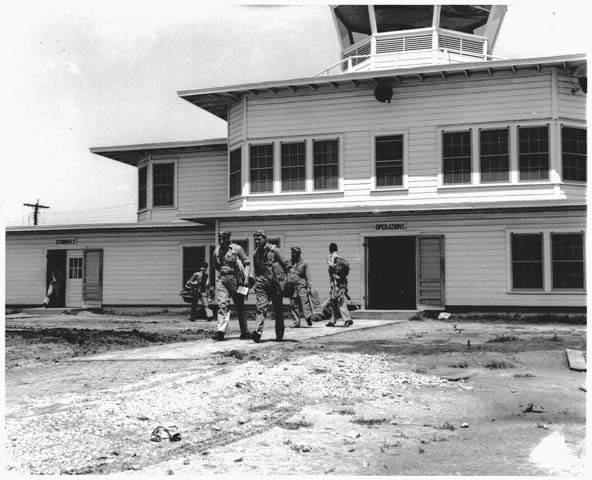 During World War II a British Flight Training School (#1 BFTS) opened at the southern edge of the city as part of a Lend Lease Agreement. More than 2,200 Royal Air Force cadets and U.S. Army Air Corps earned their wings at this school between 1941 and 1945. The airfield and its buildings provided sites for post-war industries, the beginning of the industrial diversification Terrell enjoys today. Throughout Terrell are several historical markers granted by the Texas Historical Commission to identify historic structures or to commemorate individuals, institutions or events of historical interest.
Terrell is an extraordinary community—one where city and community leaders come together for coffee once a week and brainstorm about the future. We are a community of culture where E! Terrell brings in world-class performances to a state-of-the-art facility. And perhaps most importantly, we are a community of giving as evidenced by our countless volunteers and generous donations to local charities.
Our schools have earned a B+ rating from the Texas Education Association and have graduated ivy leaguers, major leaguers, an Oscar winner (Jamie Foxx), and Randy Snow, a dominant national and international champion — the only athlete in history to medal in three different sports (tennis, basketball and racing) at three different summer Paralympic Games and one Olympic competition. So profound was Randy's influence that he was honored in 2004 as the first Paralympic athlete inducted into the United States Olympic Hall of Fame.
You may have been drawn here to taste the famous peaches at Ham Orchards, to tour the beautiful historic homes on Griffith Avenue or to appreciate the history on display at the Heritage Museum or the No. 1 British Flying Training School Museum. Perhaps you came to get away from the hustle and bustle of the big city, enjoying an afternoon of shopping in historic downtown Terrell.
No matter the reason, we're glad you're here. Enjoy!
---
---