---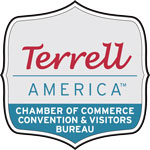 Things To Do in Terrell
All American, charming and packed with family friendly things to do, Terrell keeps visitors busy with all sorts of engaging experiences. The area is filled with history, seen both in its many historic homes and through its acclaimed No. 1 British Flying Training School Museum, where British airmen trained during World War II. Terrell's mild climate makes it a wonderful place for exploring the outdoors. Plan a visit to a surrounding state park or go scuba diving in a freshwater lake. Catch live music while you're in town—this is Texas, after all. And don't forget to save plenty of time to explore historic downtown Terrell, with its many shops and restaurants eager to host you.
---
Explore Historic Architecture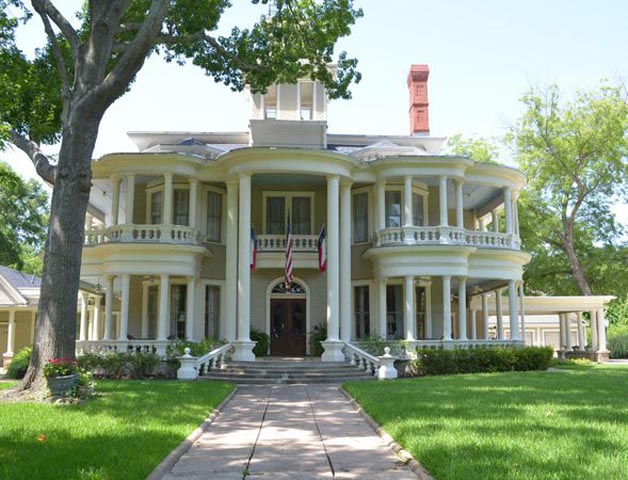 Founded in the 1870s as a railroad depot along the Texas and Pacific Railway, Terrell was a commercial center for the production of "king cotton." From its earliest days, Terrell was home to some of the most prominent businesspeople in northeast Texas. The legacy of some of these affluent residents is seen in the dozens of preserved homes that remain in Terrell.
Don't miss the 7,000 square foot Cartwright House (1883), which exemplifies both Revival and Second Empire styles of architecture. Tour the L.E. Griffith Homeplace Museum (1880) to see a fitting example of late 19th Century Texas architecture. Don't miss the community's oldest remaining home, the famed Terrell House, also known as the Round House (1865). It was built in an octagon shape to provide its pioneer inhabitants the best views of potential threats. Currently situated on the campus of the Southwestern Christian College, it is one of only two octagonal houses in Texas.
---
Honor a Veteran
Terrell is full of opportunities to celebrate those who made the ultimate sacrifice to preserve democracy. Learn about WWII through lens of a British pilot training stateside at the No. 1 British Training Flying School Museum on the site of the first British Flight Training School on American soil, which was established to support the training of air corps members from 1941 to 1945. The collection includes hundreds of items that bring this exciting slice of WWII history to life. Cadets who died while training in Terrell are honored at Oakland Memorial Park. Visitors can also contemplate veterans' sacrifices at Terrell's Veterans Memorial Park, which honors the community's fallen soldiers.
---
Take a Mural Walk
Terrell is known for its 10 original, hand-painted exterior wall murals, each providing a visual snapshot of the city's vibrant history. Nine are located downtown, with a tenth at the No. 1 British Flying School Museum. The Murals of Terrell, TX include classic movie posters, an approaching buffalo herd, a vintage biplane, an antique 1899 automobile, the circus coming to town and former Texas governor, Oscar Branch Colquitt, among others.
---
Get Spooked
Terrell is a terrific place to enjoy a fright or two, especially during the Halloween season. Start with Thrillvania Haunted House Park, a 50-acre site with three highly rated haunted house attractions. Inside, Verdun Manor is the creepy former home of a psychopathic werewolf who is ready to exact revenge. Proceed to Cassandra's House of Clowns next, and its labyrinth of terror. Cap off the visit with a trip through Sam Hain's Trail of Torment. If this isn't enough, join a Terrell Ghost Walk in historic downtown, a quarter-mile route that explores the presence of paranormal activity. Get your cameras ready!
---
Enjoy the Outdoors
Less than 20 minutes away in Wills Point, experience the beauty and serenity of north Texas at Lake Tawakoni State Park. The park features a 376-acre oak forest, a 37,879-acre-lake and five miles of lakeshore. The lake is perfect for catching various species of bass, catfish and crappie. Anglers have easy access to the water through a four-lane boat ramp and fish cleaning stations. Swim in the lake, go for a hike and spot species of native and migratory birds. Or test your horseback riding skills at Chisolm Trail Rides. Riders of any experience level are welcome to participate in open trail rides through a beautiful, forested area. Rides range in duration and can even be combined with a picnic.
---
Catch a Live Show
Terrell hosts a wide variety of live performances. Throw on your boots and catch live country music from big-name Texas performers at the Silver Saloon. Enjoy opera, ballet, blues, rock and roll, gospel and more at the Terrell ISD Jamie Foxx Performing Arts Center, named for Terrell native and Academy Award-winning actor Jamie Foxx. You will also enjoy a stop-in at Books and Crannies, an eclectic business inside the 1925 Iris Theatre building. By day, the shop features a vintage bookstore and an upscale consignment boutique, but by night it shows vintage movies and live plays performed by the Vagabond Players in an intimate 34-seat theatre with original seats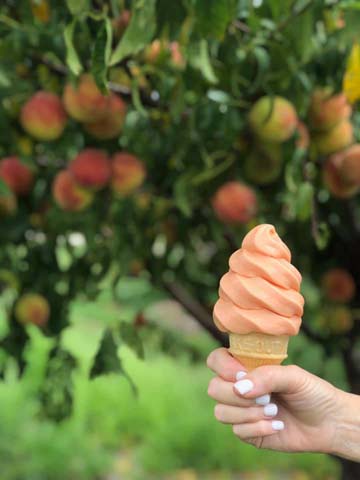 .
---
Go Shopping—or Picking!
Terrell is a shopper's paradise. Head to historic downtown Terrell and find block after block of locally owned retail stores, boutiques and businesses. Stroll past historic storefronts with detailed architectural finishes and enjoy shopping for clothing, gifts, books, housewares, personal items and more. Grab a bite at a café or restaurant. If outlets are more your speed, head for The Shops at Terrell Outlet Mall. Vintage hunters always look forward to the bi-annual Historic U.S. 80 Highway Sale, an unsurpassed opportunity for picking that features hundreds of vendors from east Texas to Georgia. Terrell is also a short distance from Canton, where First Monday Trade Days draws visitors from around the region for an ultimate flea market experience.
---
---