---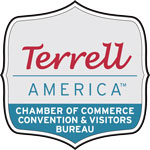 Events in Terrell
March
Happy Days in Terrell America
Celebrate National Mom and Pop Business Owners Day by supporting our local small businesses with an event that includes unique shopping and giveaways.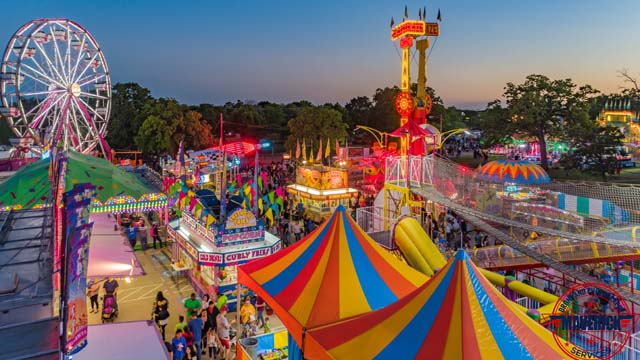 ---
April
Terrell Jubilee
Held during Terrell's beautiful spring, the annual Terrell Jubilee is a family friendly, four-day festival celebrating the community's history and Texas heritage. Held at Ben Gill Park, the event includes all sorts of exciting activities, including a demonstration by Whiplash the Cowboy Monkey. From a 5K fun run, carnival, and a Texas-style barbecue cook-off, to live music, arts & crafts and a car show, the action-packed Terrell Jubilee is a wholesome gathering everyone will enjoy.
1039 9th Street
Terrell, TX 75160
(972) 524-5703

Historic U.S. Hwy 80 Sale
For those who love a vintage treasure hunt, the bi-annual Historic U.S. 80 Highway Sale is an unsurpassed opportunity for serious picking. Held the third weekend of April and October, the event features hundreds of vendors set up along U.S. 80 from East Texas to Georgia. Visit dozens of sites in Terrell and its surrounding area and find old farm equipment, housewares, furniture, collectibles, signs, bikes, toys and much more. It's a yard sale lover's paradise. Check the Facebook page for regional updates along the route.
---
May
Run for the Wall
A famed cross-country motorcycle ride in honor of U.S. military troops killed or missing in action, the annual Run for the Wall event leads riders through routes spanning California to Washington, D.C. Terrell is part of Run for the Wall's Southern Route. Riders often stop and refuel here on their way to their next stop, Longview. Community members express their support as riders zoom by on their way to the Vietnam Veterans Memorial in our nation's capital.

No. 1 British Flying Training School Museum Big Band Hangar Dance
Get ready to swing at the annual Big Band Hangar Dance at the No. 1 British Flying Training School Museum. Every year, the museum's Madix Hangar is transformed into a wartime big band dance. Don your 1940s fashion and prepare to raise and glass and cut a rug at this museum fundraiser.
119 Silent Wings Boulevard
Terrell, TX 75160
(972) 551-1122

Mark Hardin Memorial Air Race
You've heard of car races and bike races, now here's your chance to see a sport air race. Planes take off from the Terrell Municipal Airport and race a 130-nautical mile course in the skies overhead. Spectators can vote on their favorite planes, and cheer as they take off, soar through the skies and land right in front of your eyes. While the race is on in the air, there's plenty to do on land, including listening to live music, enjoying food from vendors and restaurants, and taking part in kids' activities.
400 British Flying School Boulevard
Terrell, TX 75160
(972) 524-1601
---
June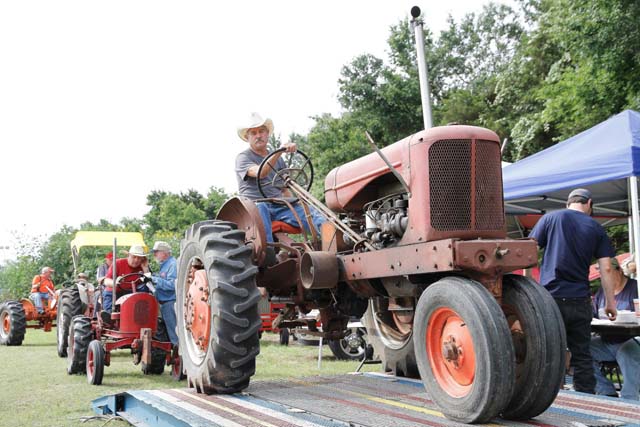 Antique Tractor Show
Celebrate the Lone Star State's farming and ranching history with the annual Antique Tractor Show, organized by the North Texas Antique Tractor & Engine Club's Show at Ben Gill Park.
Get a glimpse into the evolution of this key part of farming during the tractor parade. Blacksmith demonstrations, a kiddie obstacle course and knife and blade sharpening are also part of the fun.
1039 9th Street
Terrell, TX 75160
(214) 497-1611
---
July
4th of July Fireworks
It's Independence Day like you've never seen it. The evening of patriotic, family-friendly events include a kids' bicycle and tricycle parade, face painting, tethered hot air balloon rides, bouncy houses, food and more on the grounds of the Terrell Municipal Airport. When the sun goes down, view the hot air balloon "glow," a spectacular event in which hot air balloons light up the horizon while tethered to ground. The capstone event of the evening is a dramatic fireworks show.
400 British Flying School Boulevard
Terrell, TX 75160
(972) 524-1601
---
September
Allied Memorial Remembrance Ride
One of the many ways that Terrell demonstrates its appreciation for veterans is through the Annual Memorial Remembrance Ride, part of an international event to mark the sacrifices made by Allied forces during World War II. In Texas, an escorted mass motorcycle ride starts in Benbrook, Texas with planned stops along the way, including one at the No. 1 British Flying Training School. From there, riders meet up with others from East Texas, then ride along Highway 80 to Oakland Cemetery to honor fallen cadets.

Welcome Fall Y'all
Explore historic downtown Terrell for this special event that welcomes the fall season. Shops, restaurants and retailers ring in autumn with exterior decorations, shopping specials and giveaways.
---
October
Historic U.S. Hwy 80 Sale
Billed as the world's largest garage sale, this semi-annual event features vendors selling all types of goods. It was designed to promote tourism trade and traffic along the historic highway, which runs from Savannah, GA to San Diego, CA, passing right through Terrell.
Downtown Halloween Trick-or-Treat
The historic downtown trick-or-treat event draws lots of families with kiddos who receive goodies from the local businesses who participate.
---
November
Remembrance Day Memorial Ceremony
Each year around Veterans Day, the No. 1 BFTS Museum hosts a remembrance ceremony at Oakland Cemetery to honor the 20 Royal Air Force cadets who died while training in Terrell during WWII.
---
December
Stanley Ballard Annual Christmas Parade
This parade is a long-standing tradition in Terrell. Many schools, churches, local businesses, and elected officials participate in the parade. The route is down Moore Ave. beginning at Ninth Street and ending at Adelaide.
---
Year-round Events
E! Terrell Entertainment Series
Featuring an eclectic mix of musicians, state-productions and entertainers, the E! Terrell Entertainment Series always fill the Performing Arts Center with a great performance. Tickets are purchased as a yearly subscription, but individual show tickets are sometimes available. Visit their website for more information.
Jamie Foxx Performing Arts Center
400 Poetry Rd
972.563.5793
Free Classic Movies
Catch a classic move from the 30s, 40s or 50s on the second and fourth Friday of each month. Hosted by Books & Crannies in the historic Iris Theatre in downtown Terrell, movies include free popcorn and drinks. Admission is free, but donations are appreciated.
209 W Moore Ave
972.563.5481

Lake Country Jubilee
The Lake Country Jubilee features the greatest groups in gospel music with performances scheduled throughout the year. Visit their website for schedule and ticket information.
Jamie Foxx Performing Arts Center
400 Poetry Rd
214.320.5949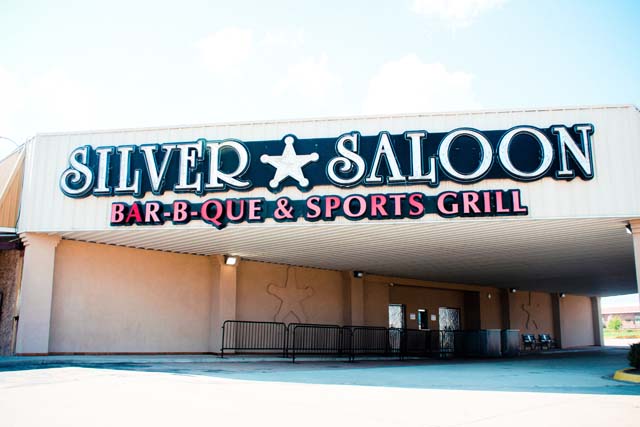 Silver Saloon
Boot scoot and catch live country music performances from big name Texas performers almost every weekend of the year at this bar and barbecue restaurant.
1708 TX-34
972.524.7111

The Vagabond Players
Three times each year, this local theatrical troupe performs live at the historic Iris Theatre located in Books & Crannies in downtown Terrell. Seating is limited, so reservations are recommended.
209 W Moore Ave
972.563.5481
You can find details and dates for all these and other events at terrelltexas.com.

---
---