---
Things To Do in Boerne
Paddle through the clear water of a Texas river flanked by towering cypress and oak trees. Wander through a stunning cave full of magnificent stalactites and stalagmites. Drive on winding roads past rocky limestone cliffs and over rolling tree-covered hills. Shop and explore the unique stores, art galleries, and restaurants along the Hill Country Mile. These are some of the many things to do in Boerne, a lively town with a proud German heritage situated in the heart of the Texas Hill Country. Boerne is just 30 miles north of San Antonio and within an hour of many of the other great places in the Hill Country. With so much to see and do, you really can make your time in Boerne truly unique. Read on to find out how.
---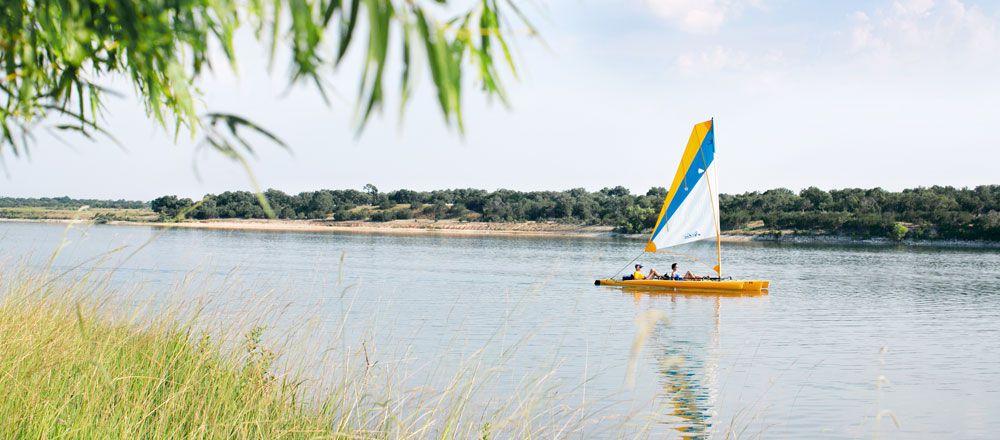 Enjoy the Great Outdoors
Boerne is surrounded by the kind of scenic landscapes and spectacular rivers, creeks, and lakes that the Hill Country is known for. As such, it's a great place for those who enjoy just about any type of outdoor recreation. If you like swimming, fishing, or kayaking, the Boerne City Lake Park is for you. The 200-acre lake park, located just one mile northwest of Boerne, offers plenty of space for some aquatic fun. While you're there, soak up the sun at the park's picnic area, explore the hiking trails, rent a paddleboard, splash in the water at the shallow beach, try your hand at the nine-hole disc golf course, and much more.
There are three other sprawling natural areas just outside of Boerne for you to explore. Start at the Cibolo Nature Center, a 100-acre park that contains four of the ecosystems you'll encounter within the region. Step onto one of the parks many hiking trails and pass by clear-water creek lined with cypress trees, flatlands covered by tall native grasses, woodlands, and spring-fed marshes. Make sure to stop by the visitor center for a unique educational experience.
Head just 10 miles northeast of Boerne, and you'll find yourself along the quiet shore of the Guadalupe River in the Kreutzberg Canyon Natural Area. About 1,700 feet of river frontage makes it easy to swim, paddle, or fish in the river's pristine water, while the park's three miles of rugged hiking trails and wildlife observation blinds provide a great way to see some of the local wildlife. Travel east down the river and you'll be in Guadalupe River State Park, which includes four miles of riverfront terrain. Canoeing, fishing, swimming, bird watching, and hiking are all fun ways to enjoy your time here.
---
Shop the Hill Country Mile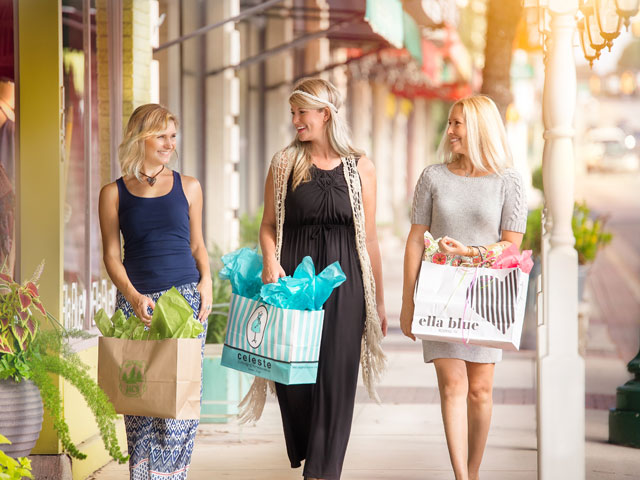 If shopping is an important part of your vacation plans, the Hill Country Mile in Boerne is the place for you. Charming boutique clothing and home décor shops, antique stores, and more can be found in the Hill Country Mile, which runs along South Main Street from Oak Park Drive to the Patrick Heath Public Library. Spend enough time browsing the many shops along the Mile and you'll probably work up an appetite. Fortunately, you don't have to go far to find something delicious. Travel along the Mile and you'll pass quaint coffee houses and numerous restaurants and bistros serving up savory Hill Country cuisine. Experience the best of Hill Country hospitality, along with fantastic shopping and dining, when you visit the Hill Country Mile.
---
Check Out Boerne's Thriving Arts Scene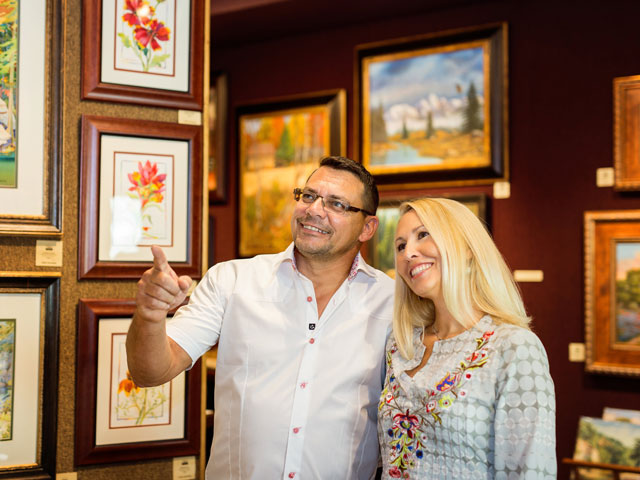 Beyond the dining and window shopping, Boerne's Hill Country Mile is where art aficionados go for the indoor and outdoor galleries. One of the major attractions in the Mile is Art al Fresco, an outdoor public art exhibition in the Hill Country Mile and along Boerne's trail system that features sculptures made from steel, bronze, glass, and more. The Carriage House Gallery, located just off of South Main Street, is one of several galleries in the area. Step inside to see oil paintings, photographs, bronze sculptures, fused glass pieces, and other works created by local artists. See something you like? You can even take it home with you. For a price, of course.
The Carriage House Gallery is one of the stops along Boerne's Second Saturday Art and Wine event. This monthly affair takes places on the second Saturday of every month and provides a great way to enjoy both local art with complimentary drinks and hors d'oeuvres. There are other art events in Boerne that are well worth checking out as well, such as the annual Art Waddle and the Art in the Park.
For fans of the performing arts, don't miss a show by the Boerne Community Theatre, which puts on five major productions a year in its intimate venue near downtown. Meanwhile, Boerne Performing Arts brings a wide variety of musicians, dancers, and other performers from around the world to Boerne. Art galleries, can't-miss special events, and a performing arts schedule worthy of the big city await you in Boerne.
---
Explore the Hill Country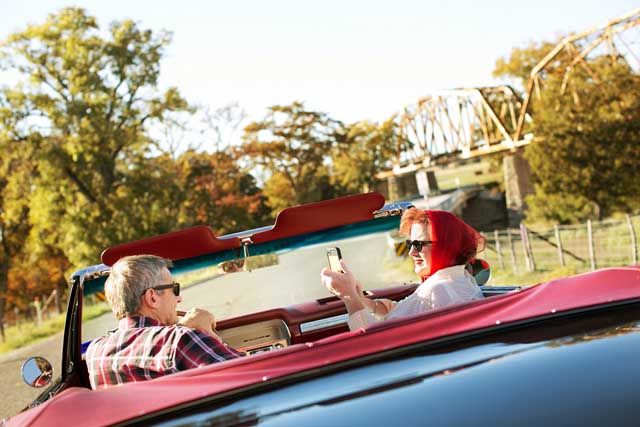 One of the best ways to admire the Hill Country is by car. Just about any highway and FM road you hop on will take you past limestone cliffs, forests of oak trees, hilly farmland, rivers, and lakes. Highway 16 southwest of Boerne, Highway 281 about 20 miles to the east, and RM 337 from Medina are some of the most popular stretches of road in the region. Another option from Boerne is to head north on FM 1376 to Fredericksburg, a 40-mile sojourn that leads you past the Sister Creek Vineyards in Sisterdale and the charming community of Lukenbach, with plenty of side roads you can explore along the way.
---
Go Underground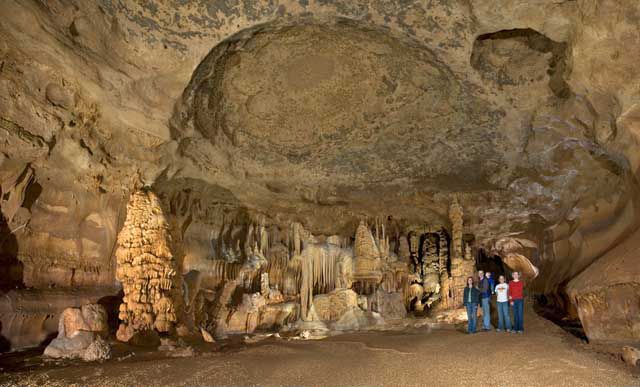 The Hill Country may be known for its gorgeous terrain, but the prevalence of caves and caverns in the region make it stand out. There are two such cave systems near Boerne, both of which have expansive underground rooms full of fascinating stalactite and stalagmite formations millions of years in the making. You may even see some of the unique wildlife, including the Cascade Cavern salamander, which hasn't been found anywhere else in the world.
Cascade Caverns, located just southeast of Boerne, is a good place to start. The caverns are composed of five major rooms with numerous corridors and passageways. One of these rooms, the Cathedral Room, has the only 100-foot waterfall in a cavern in Texas. Guided tours last for about 45 minutes. If you're in the mood for something more vigorous, check out the two-hour adventure tour. Meanwhile, the Cave Without a Name, situated northeast of Boerne, has six major rooms you'll explore in a one-hour guided tour. Yet what makes this cave unusual is that it hosts musical performances throughout the year. Hearing a quartet of violins performing a waltz 80 feet underground is truly a one-of-a-kind experience; a certain must-do while you're in Boerne.
---
Taste a Local Craft Beer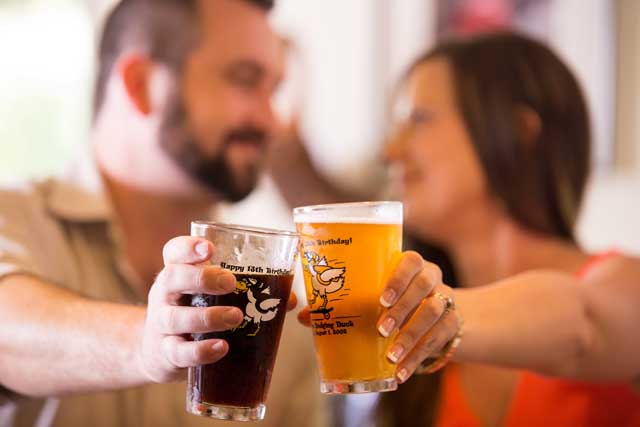 Do you enjoy delicious craft beer? If so, check out the Boerne Brewery, a small craft brewery in Boerne that offers tours and tastings. Boerne Brewery offers four beers, including a German Kolsch-style brew and an American Indian Pale Ale.
On the other hand, The Dodging Duck Brewhaus & Restaurant is a microbrew and eatery situated just north of Cibolo Creek. The brewpub produces a range of well-named standard and seasonal beer, including the Quackinator Doppelbock and the Ducktoberfest, along with a sizable food menu.
Complete your self-guided beer tour at Kinematic Brewing Company, a nano-brewery that serves up an imperial porter and a selection of pale ales in its spacious tasting room a few miles east of town.
If all of this wasn't enough beer for you, then the Random Beer Garden will sort you out. Sample dozens of international and craft beers on tap and get your fill at one of the many food trucks that set up shop in this family friendly park. Great beer, tasty food, and a relaxed outdoor setting make this a fun way to end an evening in Boerne.
---
---