---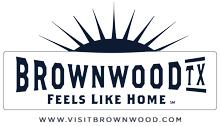 Brownwood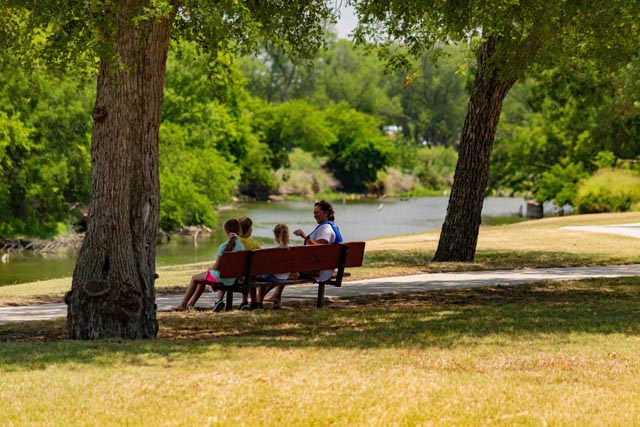 Set among the green rolling hills of the Hill Country, you'll find the captivating community of Brownwood, a small town with friendly folks and a plethora of charm. Nestled on the bank of the scenic Pecan Bayou, Brownwood has picturesque parks to explore, golf courses to play, a fascinating downtown with a wealth of shopping and dining, and an abundance of history to discover. With plenty of open land home to white-tailed deer and other trophy game, Brownwood is also a top hunting destination in Texas. Needless to say, you can do the kinds of things you love all while savoring a Texas-size serving of Southern hospitality when you visit Brownwood.
Brownwood's idyllic setting about two hours west of Waco offers many ways to enjoy the great outdoors. Hike the three miles of rocky trails that wind between oak trees, over grassy hills, and along the shore of a shimmering lake at the more than 530-acre Lake Brownwood State Park. Swimming, bird watching, fishing, kayaking, and boating are a few of the other day-time adventures you can have in the park during the day, while at night you can camp under the stars. Speaking of camping, there's more to be had at Riverside Park. This park, located just minutes from downtown Brownwood next to Pecan Bayou, offers overnight camping with Wi-Fi and cable, a disc golf course, hiking, kayaking, and fishing.
While these two parks provide much to see and do, they're not the only place you can go to be outdoors. Hunters from all over Texas travel to Brownwood during the fall and winter to hunt for the bounty of deer, doves, quails, hogs, and turkeys that reside nearby. Numerous leases and guided trips are available, including exotic game excursions that give you the chance to take an axis deer or a blackbuck antelope. Meanwhile, Brownwood is also a year-round golfing destination boasting two courses that incorporate the natural landscape and beauty to create breathtaking playing experiences.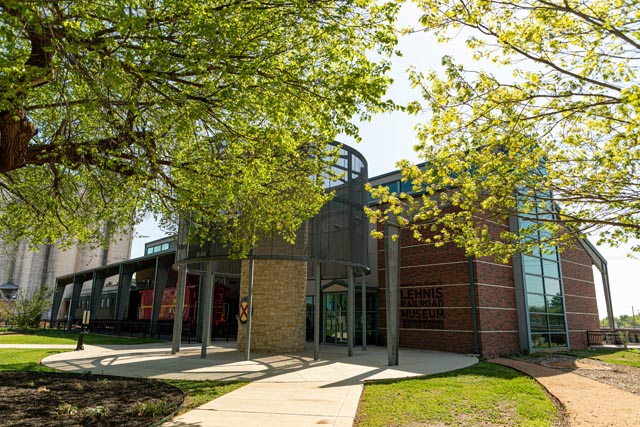 Although Brownwood is a delight for those who love the outdoors, the town itself is not to be overlooked. Immerse yourself in the history of Brown County at the Brown County Museum of History, located within the old county jail that closely resembles an ancient European castle. Then check out the exhibits and climb aboard the mini-train at the Martin & Francis Lehnis Railroad Museum, located near Brownwood's historic depot. Head to the 36th Division Memorial Park to see authentic vehicles and military equipment from World War II through Vietnam, and stop by The Gordon Wood Hall of Champions Museum to see the tribute to the most successful high school football coach in Texas.
Tour the museums, then head to Historic Downtown Brownwood to see what you'll find in all the interesting shops in the area. If you're feeling a bit famished, tuck into a rack of savory ribs at one of Brownwood's barbecue restaurants. There's also the Runaway Train Café, one of the most unique restaurants in Texas serving up traditional fares like juicy hamburgers and chilly milkshakes. Along with a bevy of dining options, Brownwood hosts more than 50 events and festivals throughout the year, including the Brown County Rodeo and Corks & Caps.
Not only does Brownwood have plenty to offer, but it's also a fantastic starting point for exploring some of the best of Texas. The town is a focal point on the Way out Wineries Trail, the Texas Forts Trail, the Great Texas Wildlife Trail, and the Wildflower Trail.
Whether you're looking for an unforgettable escape to the great outdoors, some of the best hunting in Texas, or a weekend getaway to a friendly small town, you'll find much to like about Brownwood.
---
---