---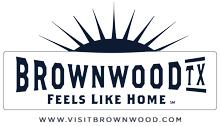 Things to Do in Brownwood
Embark on an exotic game hunting excursion, hike the scenic trails in a sprawling state park, play a round of golf, and have many more adventures when you visit Brownwood, Texas. This small Hill Country town is a paradise for outdoor enthusiasts with its stunning parks and outdoor adventures, while its captivating historic downtown holds many surprises of its own. Browse historical museums, climb aboard antique train cars, and enjoy a remarkable getaway in Brownwood.
Discover a few of the great things to do in Brownwood below, then plan your next vacation to this quintessentially Texan destination.
---
Go Hunting
The Hill Country is known for its abundance of wildlife, making it one of the top hunting destinations in Texas. That's certainly true for Brownwood, where you'll find numerous hunting lodges and leases where you can take deer, turkey, quail, duck, and hogs. Rent a lease for a day or a weekend, or book a guided hunting excursion offered by some of the providers in the Brownwood area. A few of the leases provide trophy and/or exotic rifle and archery hunting excursions for axis deer, wildebeests, scimitar-horned oryxes, and aoudads, as well as cleaning and processing services. For the ones that don't, there are four deer and wild game processors in Brownwood. Bonus: these processors even participate in the Texas Hunters for the Hungry Program, a statewide hunger relief program that works to provide healthy protein to needy Texans. If you've come to hunt but can't take all you've caught home, this is a great way to make a difference.
---
Hike, Kayak, and Fish in Lake Brownwood State Park
Nestled on the western shore of Lake Brownwood is a more than 530-acre expanse of rolling hills, thickets of oak trees, tranquil fishing piers, and rocky hiking trails. This is Lake Brownwood State Park, a picturesque setting for a variety of outdoor adventures. It all starts when you cruise for about 30 minutes on scenic farm-to-market roads up to the park from Brownwood, a treat in itself. A world of possibilities presents themselves once you arrive at the park. Explore the hiking trails to take in stunning views of the lake and give yourself the best chance to see a white-tailed deer, armadillo, or one of the many birds that reside in the area. Then find a spot on one of the isolated piers and try your luck at snagging a bass or catfish, or drop your kayak in the water and paddle along the shoreline. Designated swimming areas provide a place to cool off, and public ramps are available if you have your boat or personal watercraft.
---
Visit the Brown County Museum of History
Look toward the northwest corner of Brownwood's courthouse square and you'll see something curious: a four-story building with rough stone walls and towers that make it resemble a European castle. Yet this is no replica. Instead, it's the old 1903 Brown County Jail, home of the Brown County Museum of History. Step inside the old jailhouse to see the sheriff's quarters and cells. Across the street in the museum annex, you'll find displays of various artifacts from the Plains Indians who once lived in the area to Camp Bowie, a military training center established nearby during World War II. With tons of see, do, and discover, the Brown County Museum of History will keep you busy.
---
Tour the Martin & Frances Lehnis Railroad Museum
If you love trains, or you want to immerse yourself in a different part of Brownwood's history, head to the Martin & Frances Lehnis Railroad Museum. Exhibits of clothing, photographs, and memorabilia tell the story of the arrival of the railroad in the 1880's and the people who made their livelihoods working in Brownwood's depot. The museum also has an extensive collection of working model train layouts of all sizes, as well as actual train cars (such as an authentic Santa Fe caboose) that you can climb aboard. After all that, step within the 100-year-old depot and the Lehnis Museum, which boasts a collection of china and silverware from the dining cars. Take in all the relics of this bygone era of transportation, then go for a ride of your own on the mini-train. After all, what better way is there to conclude a visit to a railroad museum?
---
Play a Round (or Two) of Golf
Where you have a prosperity of natural beauty, you'll probably find some great golf. At The Hideout Golf Club, that's exactly what you'll get. Gently rolling fairways lined with lush oak trees lead you to manicured greens. Take a moment to appreciate the view, then line up your shot on this 18-hole course designed to work with Brownwood's natural Hill Country terrain. Whether you're a novice or a seasoned pro, you'll find the layout at The Hideout a compelling challenge. Sand traps and water hazards will keep you honest, but a variety of tee boxes on each hole means just about anyone can enjoy a day out on the course. When you've finished your round, make sure to kick back and enjoy a meal at The Hideout Grill, which serves breakfast, lunch, and dinner throughout the week.
Raring to play a round? Tee times can be booked on the club's website.
---
---