---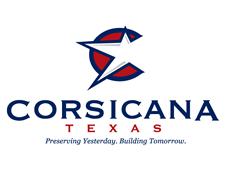 Events in Corsicana
Contact the Corsicana Visitors' Bureau Visitor Center at (903) 654-4850 or by email at atidwell@corsicanatx.gov for more information on these annual events, any date changes, directions and more suggestions on things to do. The Visitor Center is located at 301 S. Beaton St., Corsicana, Texas 75110.
Second Saturday Series: Mimosas at the Market every second Saturday from 10 a.m. – 3 p.m. --Shopping, complimentary mimosas poured by hospitable boutiques and stores throughout downtown, with monthly host businesses serving as the gathering spot for friends. Free.
---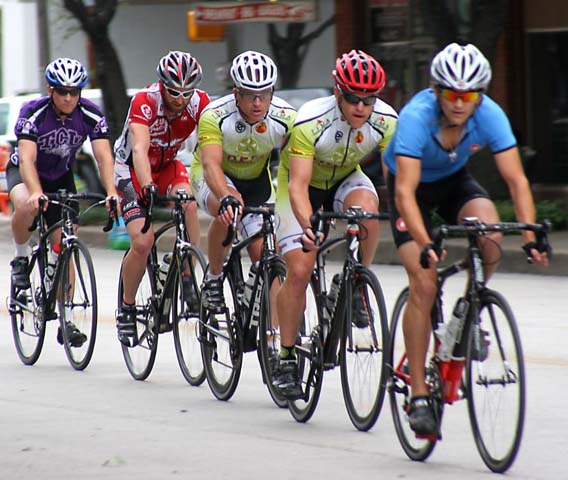 March
Tour of Corsicana Stage Bike Race, annually in March. Races open with a time trial and downtown criterium on Saturday, followed by Sunday's road race and gravel grinder. Enjoy this fast-paced sport up close as competitors cycle across the brick streets in historic Corsicana. Viewing is free.
---
April
Derrick Days, the last weekend in April, is spread throughout downtown Corsicana. Celebrate the birthplace of Texas oil with this street party, including a chili cookoff, live music, vendor market, midway rides, a parade and games. Free admission.
---
May – August
Navarro County Farmers Market
Every summer, the Navarro County Farmers Market offers the freshest fruits and vegetables, jellies and jams, honey, herbs, free-range eggs and scratch-made baked goods on Tuesdays and Saturdays from 7 a.m. – 12 p.m.
Other local produce markets are also available.
In nearby Purdon, Purdon Groves farm is made up of hydroponic and dirt farming, an orchard and livestock, offering chemical-free produce and meat, plus custom chef-prepared dinner events, workshops and a glamping tent.
C&J Farms in nearby Eureka produces Texas artisan seasoning blends by hand, as well as herbal teas, jams, and raw honey infused with distinctive flavors, plus hosting gardening classes and an annual herb festival.
The Corsicana Bee & Honey Company sells locally-raised, high-quality bees and honey, and is happy to provide tours.
---
July
FreedomFest, the July 4 event and fireworks celebrating our nation's independence, at I.O.O.F Park, is sponsored by the Corsicana Parks & Recreation Department and made possible by generous local donations. Activities begin at 6 p.m., fireworks at dark. Free.
---
September – May
Live Entertainment at the historic Palace Theatre; this 1921 Vaudeville-era restored theater is the cornerstone of Corsicana's arts scene and hosts concerts, comedies and musicals in an intimate, 535-seat setting. The entertainment lineup includes a wide variety of musical and entertainment styles. View this season's schedule and tickets prices.
---
November
The Texas Veterans Parade, typically the third Saturday in May, Armed Forces Day, is Nov. 7 at 10 a.m. throughout downtown Corsicana. See military vehicles, ROTC groups, marching bands, and floats honoring all American conflicts and the war heroes who participate in this celebration. Free.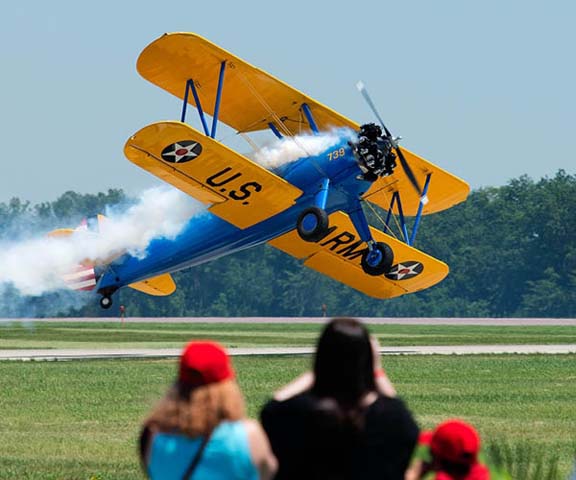 The Corsicana AirSho, typically the second Saturday in May, is Nov. 7 at 12 p.m. The crack pilots of the Commemorative Air Force's Coyote Squadron soar through the skies above Corsicana during the "Best Little Airshow in Texas." Watch vintage aircraft perform thrilling aerobatics, then get a closeup look at these historic planes on the ground. Held at Corsicana's Municipal Airport, which was a pilot training center during the War. Admission charged.
The Navarro County Pro Rodeo, held this year on Nov. 13-14 at the Navarro County Expo Center. This CPRA multi-Year award-winning professional rodeo attracts top personnel and stock, including stock contract, saddle bronc, bullfighter and pick up man. Excitement for the whole family in an intimate arena, with mutton bustin' for the kids. Doors open at 6 p.m., mutton bustin' at 7 p.m., professional rodeo at 8 p.m. Proceeds benefit the Corsicana Professional Firefighters Association and local FFA chapters. Admission charged.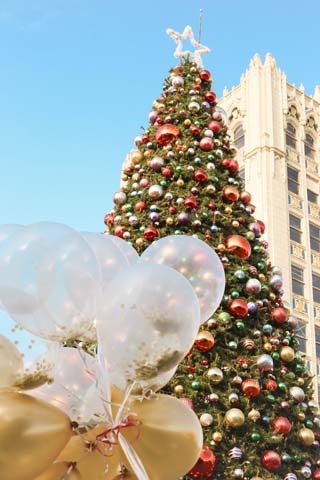 The Christmas tree lighting, held the Friday before Thanksgiving, includes a three-story Christmas tree with more than 10,000 lights and 750 ornaments. Live entertainment and kids' activities begin downtown at 6 p.m., followed by the official lighting countdown and spectacular fireworks. Free.
Small Business Saturday, held the last weekend in November and sponsored by American Express, celebrates the importance of the small businesses that create Corsicana's unique atmosphere. Special offers and savings available throughout town.
---
December
The annual Christmas parade, held the first Saturday in December, sees hundreds of decorated floats, vintage vehicles, marching bands and other entries light up Corsicana's downtown streets at one of the community's favorite events. Free.
---
---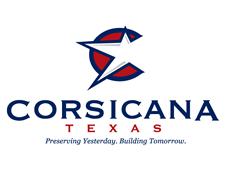 Corsicana, Texas
301 S. Beaton St. Corsicana, TX 75110
Corsicana, TX 75110
(903) 654-4850
www.VisitCorsicana.com