---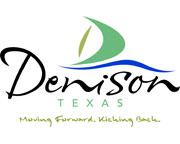 Things to Do in Denison
Denison is a bustling city on the upper edge of North Texas that boasts plenty of outdoor recreation and a host of other things to keep you busy. From downtown Denison, you're just four miles from the spectacular Lake Texoma, one of the largest lakes in Texas that offers a scenic backdrop for swimming, kayaking, fishing, and boating. Back in town, there's shops and art galleries to browse and restaurants to enjoy in historic downtown Denison. Lest we forget the Eisenhower Birthplace State Historic Site, the two-story home where President Dwight D. Eisenhower was born. These are just some of the things to do in Denison; read on to discover what adventures you will have.
---
Experience Lake Texoma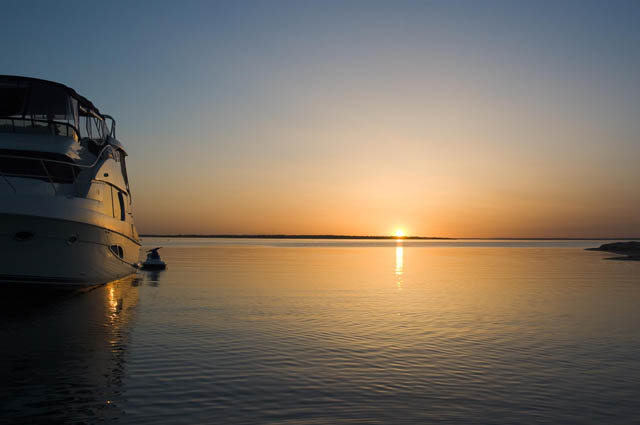 One of the top attractions in Denison is Lake Texoma, the aptly named reservoir that straddles the Texas-Oklahoma border. The lake, which is fed by the Red River and Washita River, covers 89,000 acres of territory, making it one of the largest reservoirs in the United States. That's a lot of water to explore, and the good news is there are many ways to do it. Start at the Eisenhower State Park, located just northwest of Denison. Here you'll find a soft sandy beach and clear blue water ideal for swimming, as well as numerous scenic hiking and biking trails that follow the lake shore.
Lake Texoma is rich in largemouth, smallmouth, spotted, white, and striped bass, so fishing is one of the most popular activities here. There are many fishing spots on the Texas side of the border, including in Eisenhower State Park, as well as numerous guided fishing tours in Lake Texoma that you can sign up for. Since the lake is so large, it's the perfect place to go out for a day on a boat, paddleboard, or kayak. If you forgot any of these at home, don't worry. There are several places that offer hourly rentals, such as the Eisenhower Yacht Club and the Lighthouse Resort & Marina. Ample scenic beauty and a wealth of recreational opportunities makes Lake Texoma an essential part of any visit to Denison.
---
Sample a Local Beverage
If you enjoy handcrafted spirits of just about any variety, you'll have a field day in Denison. If you're into liquor, head over to Ironroot Republic Distillery, a micro-distillery located in southwestern Denison that produces whiskey, vodka, gin, and moonshine using fresh, local, and non-GMO ingredients. Ironroot offers tours every Saturday and opens its bar for tastings the first Saturday of the month. Is wine your thing instead? Then make your way to the Homestead Winery's tasting room in downtown Denison. Here you can sample the award-winning Desert Rose wine, as well as a range of other reds and whites, within a 1920's art deco-styled building that is also home to an Italian restaurant. Homestead Winery's tasting room is open every day of the week except Sunday. Or, check out Hidden Hangar Vineyard and Winery and enjoy a tasting while taking on the vineyard views.
---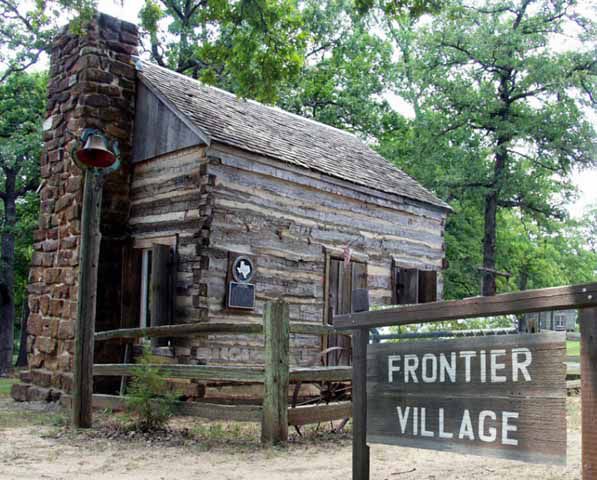 Visit the Birthplace of a President
No time in Denison would be complete without visiting the birthplace of its favorite son, Dwight D. Eisenhower, a five-star general and 34th President of the United States. Eisenhower was born in a modest two-story home in 1890, and although his family moved away just 18 months later, Denison adopted him as one of their own. The town purchased the home in 1946, and the site became a state park in 1958, during Eisenhower's presidency. Today, the house, part of the Eisenhower Birthplace State Historic Site, is full of photographs and other artifacts that tell the story of Eisenhower's military career and the impact he had on the world as president. The museum is open Tuesdays through Sundays year-round, and guided tours are available.
---
Explore Historic Downtown Denison
Denison's wide Main Street sits between block-long rows of colorful and ornately constructed arcade-style buildings that conjure an image of the old West. Today, these historic buildings house many of Denison's one-of-a-kind stores, restaurants, and coffee shops. Needless to say, downtown Denison is the place to hang out while you're in town. Want to do some shopping? Visit historic downtown Denison's boutique clothing stores and antique shops, all full of interesting items you won't see anywhere else. If you enjoy admiring fine paintings, photographs, sculptures, and other works, explore one of the several art galleries in downtown Denison. Hungry yet? There are several restaurants and coffee shops in the area where you'll find something to munch on. There's so much to see and do in downtown Denison, you'll need more than one trip to experience all of it.
---
---