---

Events in Fredericksburg
In addition to all the great things to see and do in Fredericksburg, the area hosts more than 400 events, festivals and culinary adventures each year. That includes all the fun events held in town, such as a film festival, a crawfish festival, and the Gillespie County Fair and of course, we can't forget the German heritage events either, like the always popular Oktoberfest. These are just a few examples of the numerous events in Fredericksburg; read on to see more of what this charming town has to offer.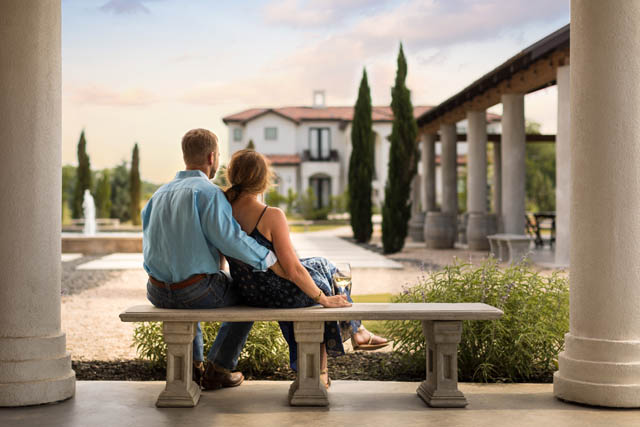 January
Luckenbach Texas Blues Festival
Kick off the New Year in style as Luckenbach Texas hosts their annual Blues Festival during the middle of the first month of the year. Hear some of the top blues musicians and bands in the historic Luckenbach Texas dance hall.
412 Luckenbach Town Loop
Fredericksburg, TX 78624
---
February
Reconnect with the One You Love
In February, Fredericksburg is filled with events to help you relax and reconnect with your special someone. Wine dinners, live music concerts, spa specials and more help visitors celebrate love in this month of romance.
Various Locations
Fredericksburg, TX 78624
---
March - April
Wildflowers
Planning ahead is a must if you are looking to visit Fredericksburg during the spring. The area is covered in a blanket of wildflowers, plus Wildseed Farms, the nation's largest working wildflower farm is in full bloom. Most weeks, a visit Sunday through Thursday will provide a more relaxed pace, but Spring Break brings a whole lot of family-fun activities to the area including reenactments at the Pioneer Museum.
Various Locations
Fredericksburg, TX 78624
---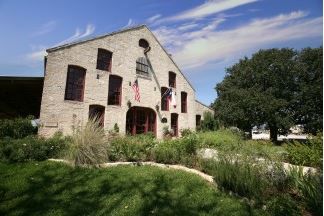 May
Fredericksburg Crawfish Festival
Celebrate Cajun and country culture at the Fredericksburg Crawfish Festival, a Memorial Day Weekend event located in the town's Marktplatz. Delicious food, especially crawfish; numerous musical performances; and tons of fun games comprise the annual festival.
100 Block of West Main Street
Fredericksburg, TX 78624
---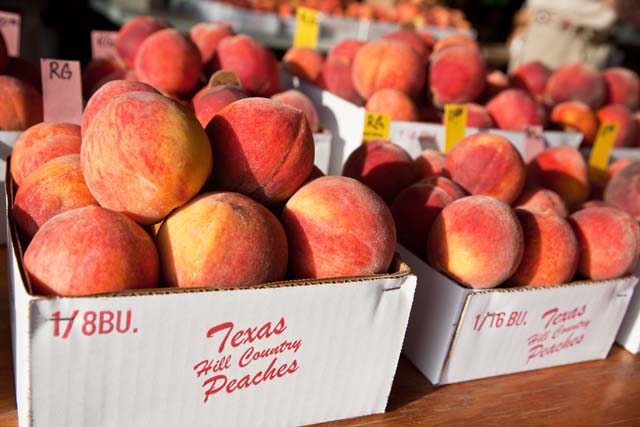 June
Hill Country Film Festival
The Hill Country Film Festival is an annual celebration of independent film right in the heart of Fredericksburg. Short and feature-length movies are submitted by filmmakers from around the world and are screened at venues throughout town. The festival is typically near the beginning of June.
Various Locations
Fredericksburg, TX 78624
June - July
Small Town Family Fun
Summertime in Fredericksburg offers a bountiful crop of some of the best peaches you will ever taste. Area roadside stands offer the Texas Hill Country's most-famous produce as well as other farm-fresh vegetables and fruits. The Stonewall Peach Jamboree occurs each June as is a salute to all things peaches with a parade, rodeo, live music and more. Fredericksburg's July 4th Celebration is complete with children's activities, a full Main Street parade and of course live music and fireworks.
Various Locations
Fredericksburg, TX 78624
---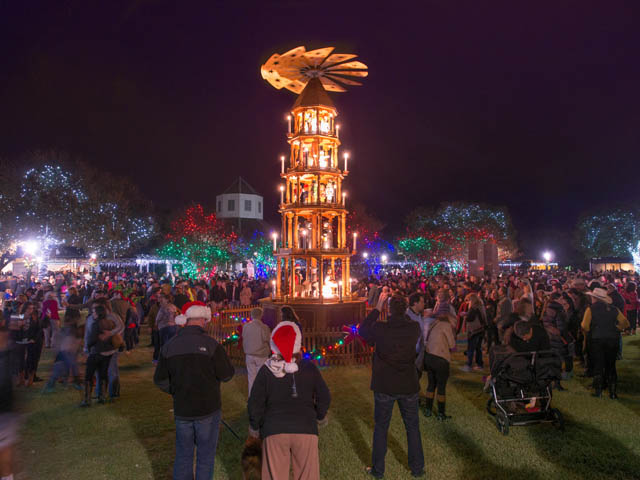 November - December
The holidays in Fredericksburg
Staring the Friday after Thanksgiving, Fredericksburg turns into a holiday Hallmark movie - German holiday traditions, timeless holiday décor, unique shopping, endless Christmas cheer and four weeks of festive entertainment. Fredericksburg's more than 150 shops, boutiques and art galleries are full everything you need to complete your holiday shopping list.
Besides the annual events listed above, Fredericksburg also hosts great monthly events like Fredericksburg Trade Days, First Friday Art Walk, great concerts and award-winning live theater performances.
---
---