---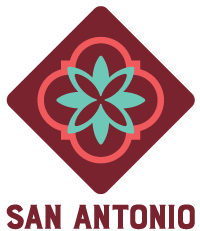 Events in San Antonio
From cowboy rodeos to colorful fiestas and bigtime jazz festivals, the many events in San Antonio reflect the Alamo City's diversity and love of a great time. As one of the largest cities in the country, it probably isn't too surprising that there's always something going on in San Antonio.
Check out our list of some of San Antonio's top events to make sure you don't miss a thing while you're in town.
---
January
Cocktail Conference
Sip cutting-edge cocktails and enjoy food and spirit pairings during this one-of-a-kind event in San Antonio. Bringing together some of the top bartenders and cocktail enthusiasts around, the conference features guided tastings, educational seminars, cocktail parties, and more over five days in mid January.
San Antonio, TX 78205
---
February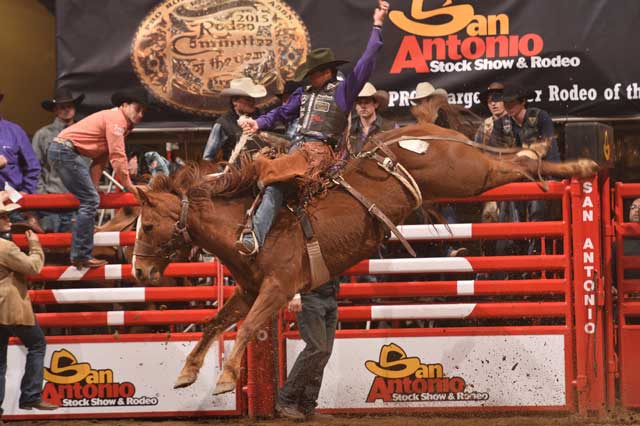 San Antonio Stock Show & Rodeo
The San Antonio rodeo is one of the largest of its kind in the state of Texas. For 18 days in mid-February, the stock show and rodeo takes over the AT&T Center with performances by top-class country musicians, great entertainment, a carnival, delicious fair food, and shopping.
1 AT&T Center Parkway
San Antonio, TX 78219
Asian Festival
Experience the sights, sounds, smells, and tastes of the many rich cultures of Asia during this one-day festival. Featuring authentic foods, anime activities, bonsai and ikebana displays, martial arts demonstrations, and more, the festival is the perfect way to celebrate the Lunar New Year.
801 East Cesar E. Chavez Boulevard
San Antonio, TX 78205
---
April
Fiesta San Antonio
Fiesta San Antonio is one of the largest and longest-running events in San Antonio. Grand and colorful parades, tons of great live music, a fair, a carnival, bike rides, 5K and 10K runs, a women's and co-ed soccer tournament, are among the more than 100 events that comprise the 10-day fiesta. Many of the festivals events are held in downtown San Antonio throughout the middle of April.
San Antonio, TX 78205
Valero Texas Open
Watch some of the PGA tours top players vie for one of the oldest championships in the country at the Valero Texas Open. Played on the picturesque links of the Oaks Course of the TPC San Antonio, the tournament also features fan-friendly events like the 19th Hole Fiesta.
23808 Resort Parkway
San Antonio, TX 78261
---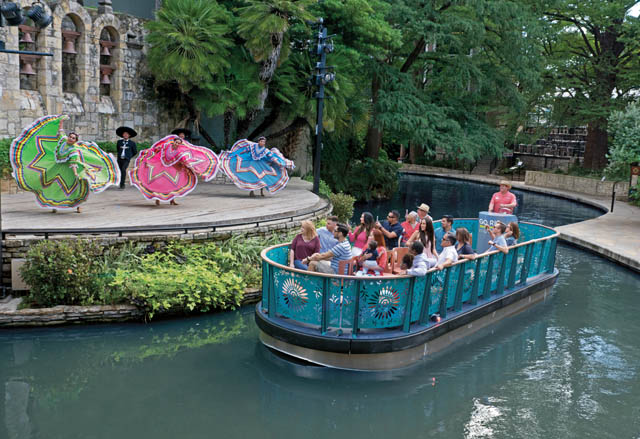 May
Fiesta Noche del Rio
Experience the sounds and dances of Mexico, Spain, Argentina, and Texas at Fiesta Noche del Rio. Performances of flamenco and mariachi music are held every Friday and Saturday from May until mid-August at the Arneson Theatre on the River Walk.
418 Villita Street
San Antonio, TX 78205
Armed Forces Parade
This free parade is dedicated to the men and women in all branches of the United States Armed Forces and features 26 patriotically-decorated and musical floats carrying all branches of military personnel and numerous businesses and nonprofits who honor and support active and retired soldiers.
Tejano Conjunto Festival
Hear the convergence of European and histpanic cultures that is conjunto music at this vibrant five-day festival. Known for its small ensembles, prominent accordian, and polka influences makes this style of music unique.
San Antonio, TX 78207
---
June
San Antonio Summer Art & Jazz Festival
San Antonio Summer Art & Jazz Festival is a three-day celebration of music featuring world-class musicians, delicious food and drinks, and an arts and crafts fair. This free festival is held in early June at Crockett Park about one mile north of downtown San Antonio.
1300 North Main Avenue
San Antonio, TX 78212
Texas Folklife Festival
The Texas Folklife Festival is an immersive cultural experience, surrounding visitors with some 250 participating organization representing more than 40 cultural groups; 6 stages of music and entertainment; a menu of some 100 authentic food items; and the skills of some 60 artisans.
801 East Cesar E. Chavez Boulevard
San Antonio, TX 78205
---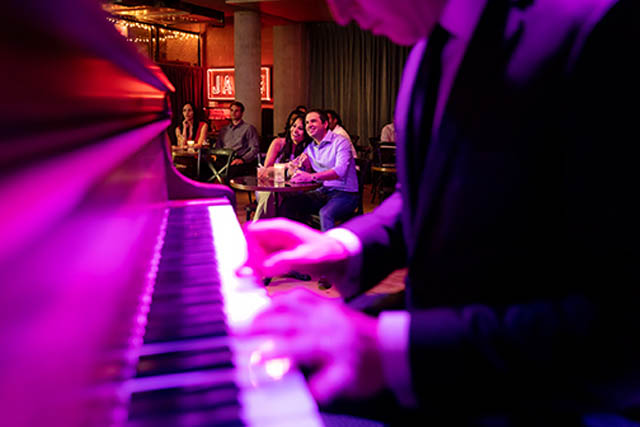 July
Balcones Heights Jazz Festival
Savor the soulful tunes of jazz, along with great food and drinks, at the Balcones Heights Jazz Festival. This free summer concert series features internationally acclaimed artists performing at Wonderland of the Americas, a spectacular outdoor amphitheater in northwestern San Antonio.
4522 Fredericksburg Road
San Antonio, TX 78201
---
September
Jazz'SAlive
Enjoy top-class performances from award-winning jazz artists from around the country at the Jazz'SALive event in Travis Park. This two-day concert series, typically held in late September, features two stages of performances, fantastic festival food from more than 20 vendors, and products from local craft vendors.
301 East Travis Street
San Antonio, TX 78205
---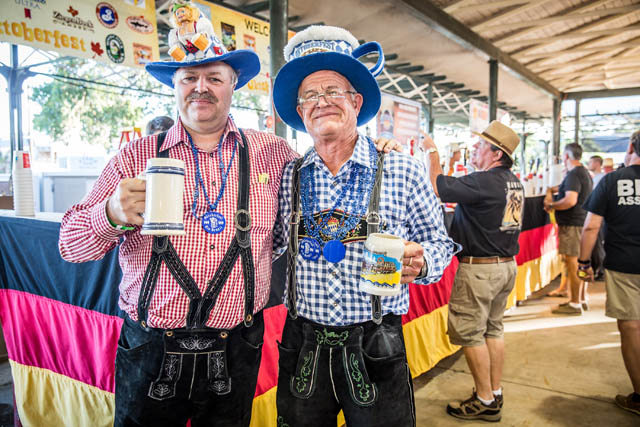 October
Oktoberfest San Antonio
German food, music, dancing, and (of course) beer make up San Antonio's Oktoberfest, held at the Beethoven Maennerchor just south of downtown. This celebration of German heritage in South Texas occurs in early October.
422 Pereida Street
San Antonio, TX 78210
---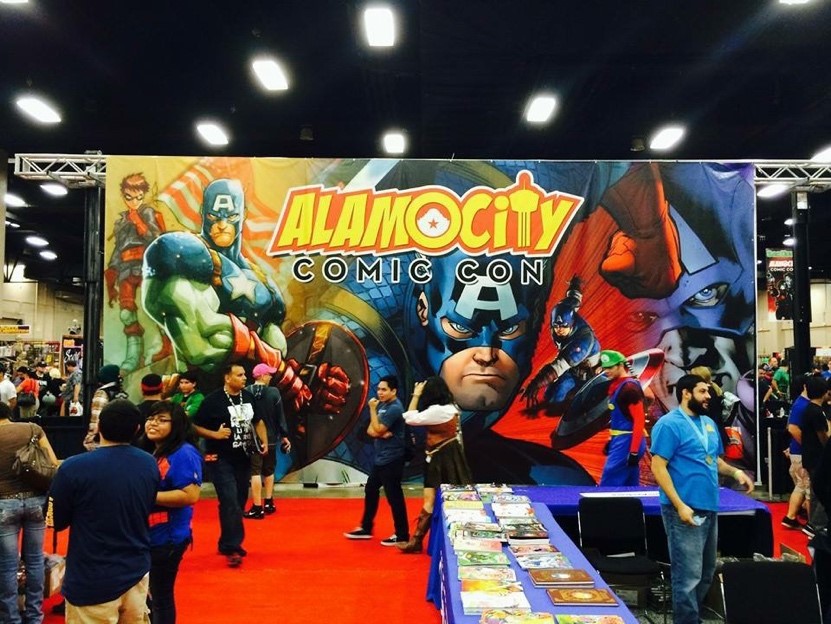 November
Alamo City Comic Con
San Antonio's Comic Con is a convention for comic book, video game, movie, and TV show fans that features events and photo opportunities with celebrities, a costume contest, and more. The three-day event is held at the Henry B. González Convention Center at the beginning of September.
200 East Market Street
San Antonio, TX 78205
Luminaria
Immerse yourself in the Alamo City's arts scene at this weekend-long festival in early November. Admire art of all genres, check out a free after-dark event, and enjoy a family-friendly day of artist-led demonstrations, workshops, and more.
434 South Alamo Street
San Antonio, TX 78205
Día De Los Muertos
Named one of the best fall festival in the United States by National Geographic, this popular cultural event features a colorful procession, live poetry readings, art workshops, live music, an altar contest, and plenty of vendors. Not only is this one of San Antonio's most essential cultural experiences.
San Antonio, TX 78205
Diwali
Experience all the vibrance of San Antonio's own Diwali. See first-hand displays of Indian culture and traditions as you watch dances, taste delicious food, and browse for wares from India. Diwali is a celebration akin to the New Year, and it represents the triumph of good over evil, light over darkness, and knowledge over ignorance.
434 South Alamo Street
San Antonio, TX 78205
Ford Holiday River Parade
Welcome the holiday season along San Antonio's famous River Walk during this festive parade. All the fun starts with the illumination of 100,000 lights that kick off a parade featuring 28 ilighted floats festooned in cheery decorations. The lights remain on the trees and are turned-on from sundown to sunrise everyday till shortly after New Year's Day.
San Antonio, TX 78205
---
December
Valero Alamo Bowl
Played in San Antonio's famous Alamodome, this annual NCAA Division I college football game pits the second-choice teams from the Big 12 and Pac-12 conferences. Some of the biggest teams in the country have hit the gridiron for this presitigious bowl game, including the likes of the University of Texas, Texas A&M University, Baylor University, and the University of Nebraska. Not only is the Alamo Bowl a showcase of two great teams, it's also the ideal time to see potential future stars of the NFL.
100 Montana Street
San Antonio, TX 78203
Rock 'n' Roll Marathon
Set a new personal record and enjoy the lively atmosphere of the San Antonio version of this race series that has events throughout the country. With such distances as a 5K, 10K, half marathon, and full marathon, this race is accessible to runners of all levels. Each course takes you on a scenic tour of San Antonio, a journey that includes tons of live music to spur you on. Held in early December, this is much more than a race; it's an experience you won't soon forget.
San Antonio, TX 78203
Celebrate SA! New Year's Eve
Welcome the new year in style at the largest New Year's party in the Alamo City. Celebrate San Antonio features tons of live music and great food and drinks, followed by an awe-inspiring fireworks show at midnight.
San Antonio, TX 78203
Images courtesy of Visit San Antonio.
---
---