---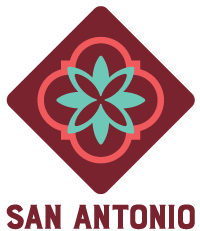 5 Fun Things to Do in San Antonio
San Antonio is a bustling Texas metropolis that embraces its more than 300 years of history, diverse heritage, and gorgeous natural beauty. Explore Spanish missions built in the early 18th century, cruise the famous San Antonio River Walk, cheer on one of the best basketball teams in the world, and more. These are just a few of the many experiences you can have when you visit San Antonio. In fact, there's so much to do in the Alamo City that it may be a challenge to figure out what to do first. Don't worry, partner. Check out our list of some of the top things to do in San Antonio to get your next adventure in this historic city started.
---
Go on a River Walk Cruise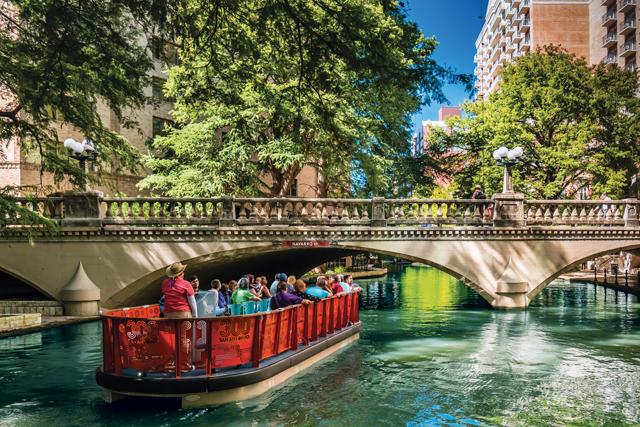 If you're looking for one of the most quintessential San Antonio experiences, look no further than a cruise down the world-famous River Walk. Hop aboard an open-air passenger boat and float through downtown San Antonio, where you'll see tons of people relaxing on the patios of charming restaurants or simply strolling along the side of the river. The excursion, offered by GO RIO San Antonio River Cruises, takes you past a few of the River Walk's attractions, such as the open-air Arneson Theatre and the Shops at Rivercenter. Along the way, the boat's captain will point out many of the important buildings and places, offering a bit of a historical perspective to help you get the most out of your journey.
Of course, a cruise isn't the only thing to do on the River Walk. Although the section that winds its way through downtown San Antonio is perhaps its most famous, there's much more to it than you'd think. In fact, the San Antonio River Walk runs 15 continuous miles from the San Antonio Missions National Historical Park through downtown to Brackenridge Park. Not only that, but there are several kayak and canoe access points on the section south of downtown, providing yet another way to travel to many of the most interesting places in the Alamo City. For a full idea of what San Antonio River Walk has to offer, check out this trail map.
---
Remember the Alamo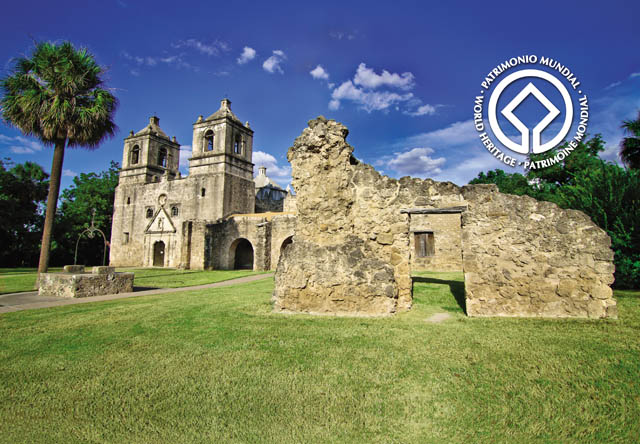 Think of San Antonio and the first thing that probably comes to your mind is the Alamo. For good reason too. It was the site of one of the pivotal battles of the Texas War of Independence that was memorialized in numerous books, paintings, songs, and movies starring such Hollywood actors as John Wayne and Billy Bob Thornton.
Today, the Alamo stands right in the heart of downtown San Antonio. Step inside its walls and you'll see numerous exhibits that recount the history of the battle, the revolution in Texas, and the Alamo's original layout when it was a mission. The grounds include the historic church and living quarters, as well as a garden area and a gift shop.
The Alamo is a true Texas historic landmark and one of the essential things to do in San Antonio.
---
Tour Historic Missions
The Alamo wasn't the only Spanish mission in San Antonio. In fact, there are four others, all located a little farther south along the San Antonio River. These four missions (Concepcion, San Jose, San Juan, and Espada) make up the San Antonio Missions National Historical Park, which along with the Alamo was named a UNESCO World Heritage Site. Each mission has a unique look and layout of its own, with the main chapels all featuring stunning examples of the Spanish colonial style of architecture.
The outer walls and foundations of some of the original structures still stand at each of the missions, all of which are accompanied with displays that provide a glimpse of what it was like to live in each place. A few other structures remain as well, such as the 270-year-old aqueduct at Mission Espada and the historic grist mill at Mission San Jose.
Access to the San Antonio Missions National Historical Park is free. To get from one mission to another, you can either drive on the well-marked streets or hike or bike on the Missions Hiking Trail. If you do go on foot, you should know that the missions are a few miles from each other, so bring some water and be ready for a workout. While you're touring the area, don't be surprised if you hear the sounds of mass. That's because, despite being nearly 300 years old, each chapel is an active Catholic parish. History lives in San Antonio, and nowhere is that more tangible than at San Antonio's missions.
---
Visit an Amusement Park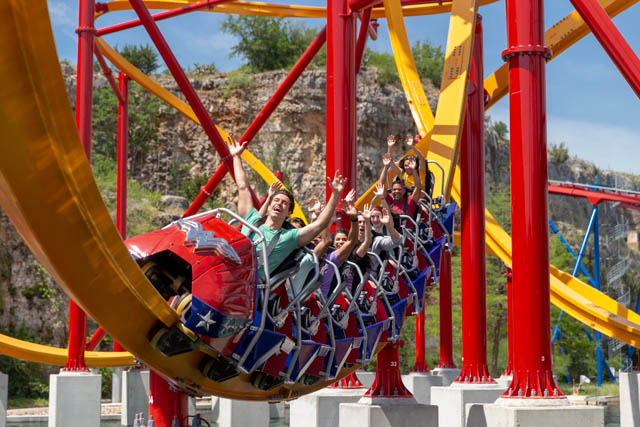 All this history is great, but now it's time to for some adrenaline-pumping action! As it turns out, there are two major amusement parks in San Antonio, each of which offers a range of unique experiences. Head to the north side of San Antonio and you'll find Six Flags Fiesta Texas, a 200-acre park full of many outstanding rides.
Enjoy thrilling innovative rides like Wonder Woman Golden Lasso Coaster, The World's First Single Rail Coaster, or reach new heights as you soar 17 stories high on The Joker Carnival of Chaos. These rides are just a few of more than a dozen thrill rides at Six Flags Fiesta Texas. If you want something more mellow head to one of the park's family rides. There's even a set of rides for young kids, as well as a water park that's open during the summer.
SeaWorld & Aquatica San Antonio the Alamo City's other amusement park - consists of aquatic-themed rides, exhibits, and performances with orcas, dolphins, and sea lions. Roller coasters such as The Great White and Steel Eel offer plenty of heart-stopping thrills out of the water, but those wanting to go for a splash will want to check out Rio Loco or Journey to Atlantis. Educational shows and demonstrations offer plenty of amusement for kids and adults, while the exhibits provide visitors the chance to get up close and personal with the animals. If, after all of this, you just have to make like a dolphin and jump in the water, you're in luck. Find your way to Aquatica, SeaWorld's waterpark that features a 400,000-gallon wave pool, a whole set of rides, and a number swimming areas for those who just want to relax.
If you're looking for high-flying fun or to make a summer-time splash, you can't miss this essential thing to do in San Antonio.
---
See the Spurs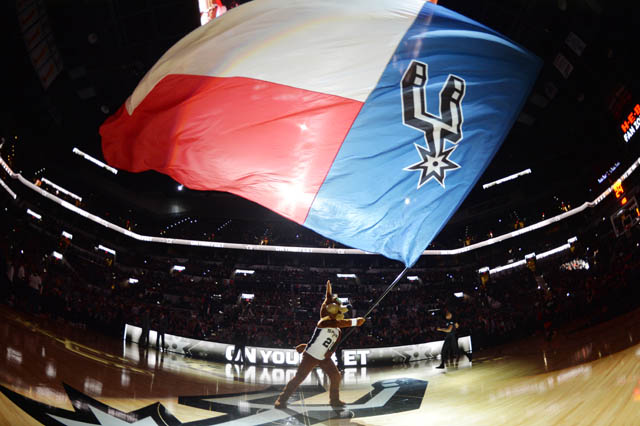 Assuming you're a sports fan, then one experience you can't miss out on while you're in San Antonio is a Spurs game. For the last 15 years, the San Antonio Spurs have been one of the most dominant teams in the NBA, a tradition that has fostered one of the most passionate fan bases in all of basketball.
The Spurs' star-studded team plays its games at the state-of-the-art AT&T Center in San Antonio's east side. Regular season games start in late October and end in mid-April, so if you're in San Antonio during this time you must head to a Spurs game.
Images courtesy of Visit San Antonio.
---
---