---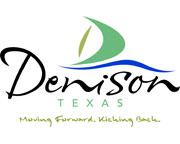 Denison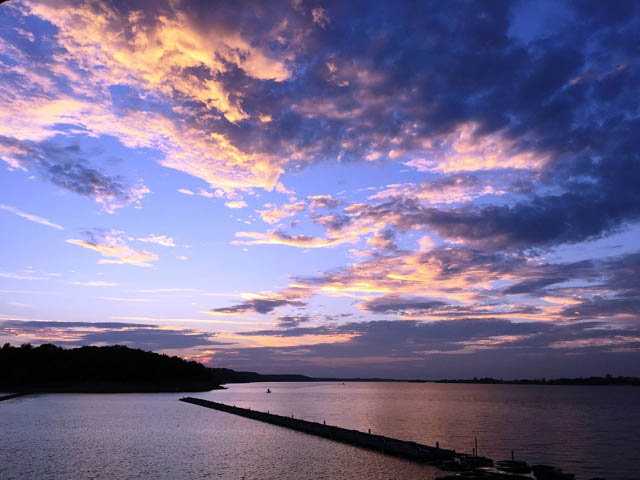 Waves of sparkling blue water lap onto a spotless brown-sand beach. A white-paneled fishing boat drifts in the middle of a tree-lined cove. Dozens of people meander past unique shops and restaurants housed within century-old arcade-style buildings. All of these scenes typify Denison, a thriving town of 22,000 located just south of the Texas-Oklahoma border. Denison is a veritable hotspot for outdoor recreation, but it offers an ample amount of urban sophistication in an equally compelling measure. The town is just a few miles south of Lake Texoma, the third largest lake in Texas and one of the state's most popular vacation destinations. In town, you'll find an award-winning winery and distillery, a craft brewery, and a wealth of dining and shopping.
Denison is best known as the birthplace of Dwight D. Eisenhower, the 34th president of the United States and a decorated five-star general during World War II. Eisenhower was born in a modest two-story home in 1890 that his family rented while his father, David, worked at the railroad. Today, the home is the centerpiece of the Eisenhower Birthplace State Historic Site, a museum that commemorates Eisenhower's accomplishments during the war and his presidency.
Along with its most famous son, Denison is also known for being a city of firsts. Denison was the first to open an interurban railway and the first free public school in Texas. It was also home to the first women's club and one of the first public parks in the state. Denison was also where the Marx Brothers, the comedy troupe that rose to prominence in the 1920's and 1930's, gave one of its first comedic performances.
Today, Denison is a popular destination for visitors from all over Texas. It sits just an hour north of the Dallas-Fort Worth metroplex, making it easily accessible from one of the state's most populated areas. Lake Texoma is one of the largest attractions in Denison for those who enjoy swimming, fishing, boating, and kayaking. For a bit of culture, visit the historic downtown Denison, an area full of boutique shops, antique stores, art galleries, restaurants, and cafes.
Denison is a charming city that offers plenty to see and do, all of which are far away from the hustle and bustle of big city life. Plan your next trip here and see why this is a must-visit destination in North Texas.
---
---