---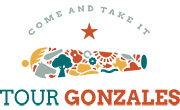 Gonzales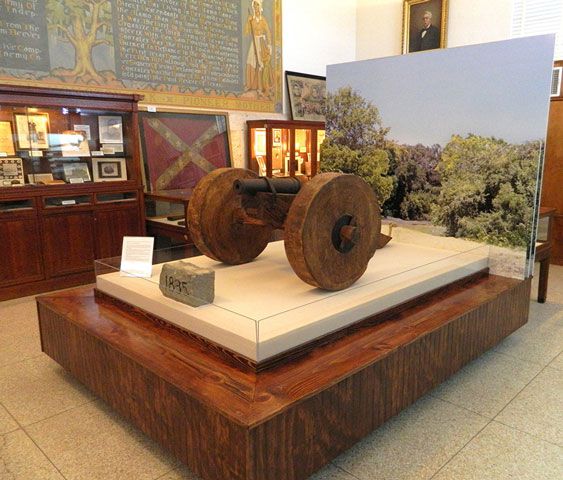 "Come and Take It."
This defiant statement sparked a revolution and would forever define the spirit of the town of Gonzales, where the fight for Texas liberty began. The first shots of the Texas Revolution rang out in Gonzales, and its people played a pivotal role in helping the Lone Star State gain its freedom from Mexico. This proud past is represented in the many museums and historic sites throughout town, making it a must-visit destination for Texas history fans. But that's not all Gonzales has to offer. Travel here and you'll discover a vibrant community with a beautiful downtown full of unique shops and restaurants, plenty of ways to enjoy the great outdoors, and fun annual events for the whole family. All of this is less than 100 miles from San Antonio and Austin, making it a one-of-a-kind retreat from the fast pace of big-city life.
The Texas Revolution began in Gonzales on October 2, 1835, with 18 men and one cannon, but the story doesn't end there. Gonzales was the only town to send troops to reinforce the defenders of the Alamo, a group of men known as the "Immortal 32." It was also where Sam Houston began building his army after the fall of the Alamo. Gonzales was burned to the ground shortly thereafter, as Houston wanted to prevent the Mexican Army from benefiting from anything in the town. These pivotal moments in Texas' war for its independence are retold at the Gonzales Memorial Museum, which features artifacts and other items including the famous "Come and Take It" cannon that started it all.
Of course, the Gonzales Memorial Museum is just one of several museums in town. In fact, quite a few of the town's sites are located within the Texas History Museum District, the first of its kind in the state. These museums touch on a range of different time periods in Gonzales' past. Experience life as an early settler to Texas at the Pioneer Village Living History Farm, a recreated town with authentic 18th- and 19th-century structures, including a home built in 1892. Meanwhile, the Gonzales County Jail Museum, situated within the original jail that was built in 1885, tells the story of the town's sheriff's and criminals.
There's plenty to see outside the district. Gonzales' downtown streets are lined with gorgeous historic buildings that house interesting restaurants and shops that are well worth browsing. In addition, there's the Gonzales County Courthouse, a spectacular example of Richardsonian-Romanesque architecture with red-brick walls, white-stone arches, and a clock tower. Downtown is also home to two public squares, each of which honors soldiers who fought and died in the Texas Revolution and the Civil War.
Gonzales has just as much to offer those who like to play outdoors as it does history enthusiasts. Independence Golf Course, a nine-hole public golf course in Gonzales, features lush green fairways set among native pecan trees. The beautiful Guadalupe River, with its slow current and wealth of wildlife, provides the ideal environment for kayaking and fishing. All of the natural beauty of south central Texas can also be enjoyed at Palmetto State Park, a 270-acre area where you can go kayaking, fishing, swimming, hiking, and camping.
An outstanding history, a wealth of museums and historic sites, a striking downtown area, and a remarkable amount of recreational opportunities makes Gonzales a great vacation destination for any kind of traveler.
---
---